HT Media's digital business revenue up 36% in Q3; Shine.com grows 43%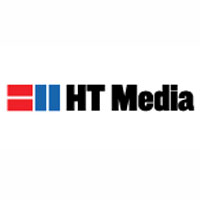 Media and publishing group HT Media Ltd has reported 36 per cent increase in its revenues from its digital business for the quarter ended December 31, 2014 to Rs 26.7 crore from Rs 19.5 crore in the year-ago period.
HT Media's digital businesses include the job portal Shine.com (which competes with the likes of Naukri.com), HT Mobile and HTCampus.com.
Shine.com grew its revenue 43 per cent while revenues from HT Mobile, which offers value-added services, digital content distribution and digital marketing on mobile, grew 44 per cent in Q3 over the same period last year. The firm did not share revenue figures for these two properties separately.
At the same time, the company's overall revenues rose 5 per cent to Rs 645 crore during the quarter from Rs 617 crore in 2013.
"We increased our circulation in the Hindi belt, strengthening our position in Uttar Pradesh and Bihar and Mumbai is growing steadily. Our digital businesses continue to show traction and radio remains highly profitable," said Shobhana Bhartia, chairperson and editorial director, HT Media.
Comment(s)