Bidstalk to attend 2015 Mobile World Congress, Barcelona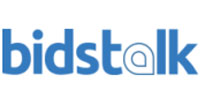 Bidstalk is back at Mobile World Congress for the second year with its unique RTB platform that is now empowering 40+ DSPs across the world.
Mobile World Congress 2015 which is happening in Barcelona between 2-5 Mar will convene industry leaders, visionaries and innovators to explore the trends that will shape mobile advertising in the years ahead.
Bidstalk, a Singapore based RTB solutions platform, which launched in 2014, now claims to have taken a lion's share in the mobile ad spends in APAC region. The platform can be white labelled to cut down the time to market for any traditionally player, buying off-the-shelf ad spaces, to become a programmatic player and scale up their spends globally, with only a fraction of the cost.
Bidstalk recently extended its platform capabilities from traditional banners, interstitials, HTML to VAST & VPAID with the launch of its proprietary Video Advertising platform at Ad:Tech New York in November last year. The platform comes pre-connected with video exchanges like Yahoo's Brightroll, Facebook's Liverail and Google's Doubleclick making it a one stop solution for all mobile and video advertising needs.
Bidstalk is continuing to innovate with launch of new capabilities like programmatic direct, premium deals, real-time retargeting, advanced optimization and analytics. With the roll-out of OpenRTB2.3 specification around Native advertising, Bidstalk is also partnering with leading native ad exchanges in US and EMEA regions and is set to position itself as the comprehensive Mobile Programmatic Platform.
Ad-agencies, brands and media-buyers, who are looking for a programmatic solution, can leverage Bidstalk's presence in MWC 2015 at Hall 8.1, Booth I.20, and meet the Bidstalk team.
"MWC is a great event to be at and to connect with industry leaders and visionaries. It will be our endeavour to help bring the programmatic eco-system to the fore for traditional media buyers and advertisers. And we are excited to see the rapid growth in adoption of our platform so far." – Vaibhav Gupta, CEO, Bidstalk
For more information, please feel free to write to info@bidstalk.com or call at +65 31580180.
Comment(s)