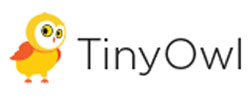 TinyOwl Technology Pvt Ltd, a Mumbai-based startup that offers a location-based mobile app for ordering food, has raised $15 million (Rs 93 crore) in its Series B round of funding led by Matrix Partners. Existing investors Sequoia Capital and Nexus Venture Partners also participated in the funding round.
Techcircle.in had first reported that the firm is looking at fresh funding which would see its existing investors put in more. However, the firm was eyeing a more modest amount and has gone about raising three times what it had envisaged.
The funds will be utilised to expand its footprint to over 50 cities in the country and invest in technology.
"We have seen immense growth in the last one year in Mumbai. TinyOwl has partnered with more than 4,000 restaurants," said Harshvardhan Mandad, co-founder, TinyOwl.
"We believe that there will be significant value creation in online food ordering in India, and a mobile-only approach is the way to win in the space. TinyOwl is a part of our broader portfolio of investments in the local services offline-to-online space, which we think will be an important area going forward," said Rishi Navani, co-founder and managing director, Matrix India.
Founded in March 2014 by a group of IIT Bombay alumni, including Mandad, Saurabh Goyal, Tanuj Khandelwal, Gaurav Choudhary and Shikhar Paliwal, TinyOwl allows users to order food from restaurants and have it delivered at their doorstep. Consumers can manage the entire process including selecting and ordering the dishes and tracking the delivery. Users can either make payments through their credit card or opt for cash-on-delivery. The app is available on Android and iOS platforms.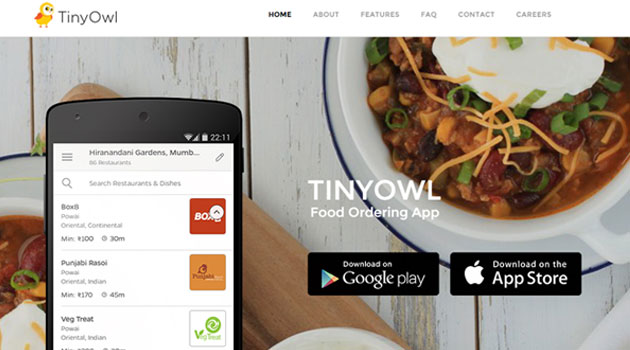 The company is not making any money now but it soon plans to start charging 10 to 20 per cent cut from the restaurants, it signs up.
It currently has two product offerings, TinyOwl, for food from nearby restaurants, and TinyOwl HomeMade, for healthy food from local chefs.
In December, the company had raised $3 million from Sequoia Capital and Nexus Venture Partners in Series A round of funding.
"TinyOwl has made significant progress in the last few months - they have worked closely with restaurants and have also built a delivery infrastructure to ensure that more people can order from the convenience of their own homes. TinyOwl is live all over Mumbai and we are excited that they will shortly be available in other major cities," said Gautam Mago of Sequoia India.
"TinyOwl is changing the way Indians dine in at home and office with their innovations across the value chain from order to delivery.  We continue to be excited to work with them," added Suvir Sujan, co-founder and managing director, Nexus Venture Partners.
Angel investors in the company include Kunal Bahl and Rohit Bansal of Snapdeal.
Other players in the online food delivery services include Rocket internet backed FoodPanda that took over JustEat India operations and acquired TastyKhana recently besides ventures like Holachef that focuses on home cooked meals in Mumbai.
The service is currently available only in Mumbai. It plans to launch its services across four more cities — Delhi, Chennai, Bangalore and Pune — in the next six months.
It claims it facilitates 3,000 to 5,000 transactions per day, with the average value of order being Rs 300.
---