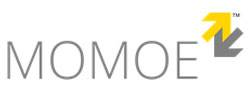 Bangalore based mobile payments startup Momoe Technologies Private Limited, which operates under the brand Momoe, has raised Rs 7.4 crore ($1.2 million) in a seed round of funding led by IDG Ventures and Jungle Ventures with participation of India Quotient, as per a press statement.
The startup essentially offers an app-based payment option where a user can pay through the virtual wallet instead of using credit cards or cash when they eat out and so on. Its app is available on Android and iOS platforms.
The firm makes money by getting a cut out of the transaction.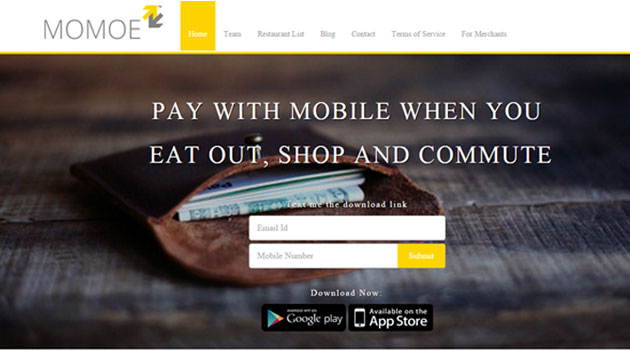 Founded in April 2014 by a group of IIT and IIM alumni including Utkarsh Biradar (former head of design at Honeywell, BPL, Sanyo), Karthik Vaidyanathan (earlier with Qualcomm Ventures), Ganesh Balakrishnan (strategy at Honeywell, strategy consulting at Bain and engineering at Ingersoll-Rand), Neelesh Bam (sales & partnerships at Honeywell, TI & Wipro) and Aiman Ashraf (a TopCoder who also ran a venture GrepHouse), Momoe payments are accepted at several popular restaurants in Bangalore and is aiming to enable 500 merchants get payments in the next few months.
Momoe will soon be expanding to other metros across India. It has partnerships with around 28 restaurants and pubs currently as per its website and has over 10,000 users using the app.
"Momoe is disrupting the payments at both merchant and consumer end by leveraging the power of smart phones, and we believe it will lead the future of payments in India" said T C Meenakshisundaram, managing director, IDG Ventures India.
Anand Lunia, founder and partner  of India Quotient, added," The chemistry with the team was instant. This team was also one of the most complete teams one sees at early stage."
"With Asia accounting for over half of the world's mobile devices, this region is alive with growth potential for Momoe," said Amit Anand, founding partner of Jungle Ventures.
It is one among several players involved in mobile payment solutions such as Paytm, Mobikwik, iKaaz's etc. Though all of them do not have the same value proposition. Paytm is arguably one of the biggest in the space and recently its parent One97 Communications got the backing of Alibaba Group's Alipay.
(Edited by Joby Puthuparampil Johnson)
---