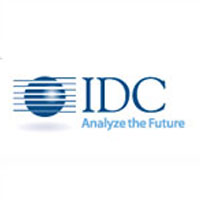 The overall Indian Personal Computer (PC) shipments declined 16.5 per cent to 9.6 million units in 2014, in comparison with the previous year. The overall market declined initially as buyers waited till the 16th Lok Sabha elections to make a purchase, according to a report by International Data Corporation (IDC).
However, it recovered in the second half of the year owing to innovative pricing actions by vendors as well as festive buying, resulting in a rise of 1.7 per cent over 2013 to touch 4.9 million shipments.
The commercial PC market fell 29.6 per cent to 4.7 million units in 2014 due to fewer large education projects, barring a scheme by the Tamil Nadu government.
"Subsiding inflation and rapid growth of online trade coupled with the introduction of sub $400 (Rs 25, 000) devices created just the right buzz for PC business in CY 2014," said Kiran Kumar, research manager, IDC.
"The primary reason for the plunge was that barring fulfilments for ELCOT Phase III, the contribution of large education projects was not exciting in CY 2014 as compared to CY 2013. Also, enterprise users have been cautiously optimistic by pinning their hopes on the direction of reforms which is still quite ambiguous," said Manish Yadav, market analyst, IDC.
"This is with the exception of BFSI, where IT spending returned to a rapid surge in CY 2014 for both capacity expansion and hardware refresh," added Yadav.
Top PC vendors
HP took the first spot for the third year in a row with a market share of 25.6 per cent owing to the introduction of sub $400 notebooks, as well as their continued dominance in consumer PC business. Dell came second and the company gained around 9 per cent year-on-year to record a 22.1 per cent market share, while Lenovo came third with 15.8 per cent market share.
What's in store?
IDC anticipates 2015 to kick start with special education projects and improved business sentiments in the enterprise business, feeding the overall PC market.
---