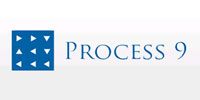 Gurgaon-based Process Nine Technologies Pvt Ltd, which offers online translation and transliteration from English to Indic via a cloud-based Application Program Interface (API), has raised an undisclosed amount in funding led by IAN, the company said in a release.
Alok Sharma, CEO of Nature Eco Ventures and ex-CEO of Apple India, was among the lead investors in the round, which also saw participation from IAN investors Kris Gopalakrishnan, Saurabh Srivastava, and Ajai Chowdhry.
As part of the investment, Sharma has joined the board of the company.
The funds will be invested in further developing 'IndicaWave' and 'IndicaMobile' products, and to scale the delivery capacity of Process 9's translation business. The company will also invest in digital marketing and acquisition of key customers, as well as to further enhance the technology.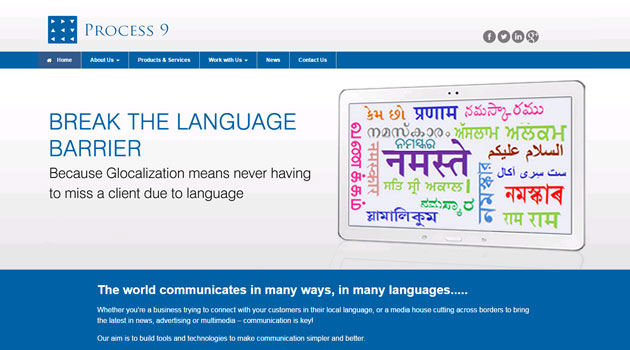 "Process 9 is an idea that emerged out of the necessity of the Indian market for a localised customer interface. I see potential in the startup and the team, and with its expertise, Process 9 has an opportunity to be the market leader in India and globally," said Sharma.
"With Process 9, we aim to enable our customers to reach the top 35 per cent non-English literate population of India quickly. IAN's support is the first round of funding that we have received and will be used to further develop IndicaWave and IndicaMobile products and to scale the delivery capacity of our translation business. We plan on investing in digital marketing and acquisition of key customers, as well as in further enhancing the technology to improve quality and efficiency of the services," added Rakesh Kapoor, director, Process 9.
Process 9 was founded by the duo of Kapoor and Devendra Joshi. The founders have been part of the Indic eco-system for over two decades and have been involved in development of fonts, keyboarding software, spell checks, transliteration, etc. The startup is developing products and solutions in Natural Language Processing (NLP) space and providing localisation solutions & services to a number of industry verticals such as retail, music & entertainment, travel, eGov, etc.
According to the company, while over a million mobile apps on Android and iOS platforms are available for download to anyone anywhere, these apps need to be localised in the user's language as more than 95 per cent of the population in India still prefers to use their local language. This is where Process 9 comes into the picture.
It aims to make all the websites that are in English accessible to the non-English literate consumer/audience. Process 9's API integrates with the customer's web or mobile-based applications. It currently supports local languages like Hindi, Marathi, Tamil, Telugu, Kannada and Bengali.
Other IAN investments
Last month, Retailworx Pvt Ltd, which owns and operates food and vegetable retailing startup Freshworld, had raised an undisclosed amount from IAN and Kris Gopalakrishnan, co-founder of IT giant Infosys. The investment was led by IAN investor Nagaraja Prakasam who co-invested with Gopalakrishnan. As a part of the agreement, Prakasam joined the board of Freshworld.
Techcircle.in had also exclusively reported that Intelliber Inc, a New York-headquartered startup which has an additional office in Jamshedpur, India, is in talks with IAN and other investors to raise $2 million (Rs 12.5 crore) in its Series A round of funding.
(Edited by Joby Puthuparampil Johnson)
---