Qualcomm Ventures in talks to invest in IoT, hyper-local & personalised e-com startups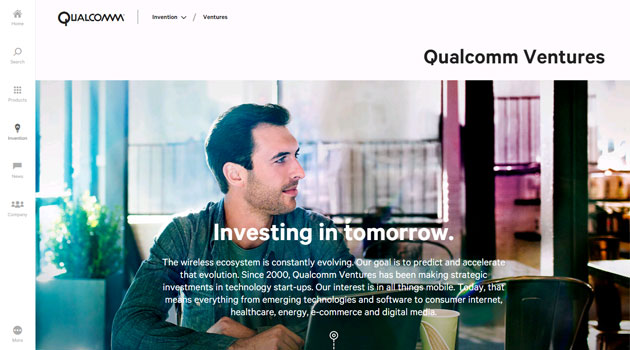 Qualcomm Ventures, the venture investment arm of wireless technologies and data solutions major Qualcomm Inc., plans to invest in over five companies in India this year in areas such as hyper-local commerce and personalised e-commerce space, a senior executive of the fund told Techcircle.in.
"In 2014, we did five investments. I think the pace that we are seeing and the companies that we are evaluating, we would either meet that number or go above that number. These will be across the range - seed, Series A,B and C," said Karthee Madasamy, managing director, Qualcomm Ventures.
He declined to specify how many of them will be new investments and how many follow-ons in existing portfolio firms.
Madasamy said the investment firm is evaluating potential investments in sectors such as internet of things (IoT), application of mobile related technology, robotics, hyper-local commerce and several others revolving around location-based value creation.
The firm which puts in around $0.5-10 million in its early to mid-stage VC investments, has backed ventures such as Capillary Technologies, Housing.com, AppsDaily, Apalya Technologies, Deckapp, Dexetra (sold to Quixey last year), MapmyIndia, Move In Sync, Portea Medical, Tessolve, Traffline, Zopnow and Yebhi.com in India.
Madasamy counted Capillary, AppsDaily and MapMyIndia as fairly mature firms in its portfolio. He added that some of these can get listed or can even be a target for an acquisition in the near future.
But like any other VC firm, all of Qualcomm Ventures' investee companies in India have not been able to stay on track. One of these include e-com venture Yebhi.com, which failed to garner fresh funding and later pivoted to become an online aggregator for third party sites.
Comment(s)