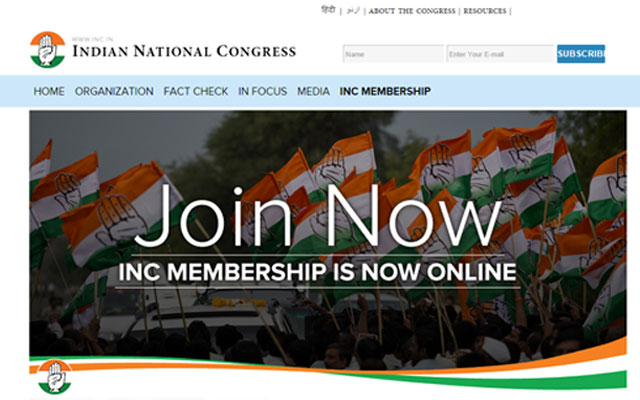 India's oldest political party Indian National Congress (INC) has launched an online application-based membership drive to expand the party's member base, especially the youngsters.
Now any Indian citizen can apply for a membership by downloading its mobile app, through its website or via its Facebook page.
The drive was launched by former Prime Minister Manmohan Singh.
"The INC has revamped its membership process and made it more open, transparent and participatory. We welcome you to experience the different membership channels and take your first step towards joining the Indian National Congress," said INC central election authority in a statement on the site.
The development comes after a heavy defeat of the national party in the last general elections where its tally was reduced below the threshold to qualify for appointing a leader of the opposition.
In the more recently concluded state elections in Delhi, Congress failed to win even a single seat in the election held across 70 constituencies.
The new initiative seems to be in line with efforts to woo young voters who have moved on to support new political outfits such as Aam Aadmi Party in Delhi and BJP in the centre. Ironically, this happened despite INC boasting the youngest of the leaders spearheading its national election campaign.
Rahul Gandhi, the 44-year-old son of INC president Sonia Gandhi, has failed to revive the fortunes of the party.
(Edited by Joby Puthuparampil Johnson)
---