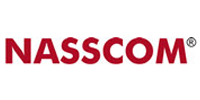 IT software industry body National Association of Software and Services Companies (NASSCOM) has announced the fourth phase of its 10,000 Startups Program where it will shortlist almost 200 startups for incubation and mentorship.
The accelerator pitch and mentoring sessions would take place across Bangalore, Delhi, Mumbai, Pune, Kolkata, Chennai and Hyderabad starting first week of June.
The shortlisted startups will also get a startup kit worth $25,000 which would have value added services and credits from Google, Microsoft, AWS, Knowlarity, HackerRank and Kotak.
NASSCOM launched the 10,000 Startups Program in March 2013, with support from companies like Google, Microsoft and VeriSign. The idea is to incubate 10,000 startups and facilitate funding for those through partnerships with some of the leading incubators/accelerators and angel networks in India by 2020.
"Many of the startups we have helped gain traction through our accelerator programs were previously incubated in the 10K Warehouse and the startups have benefited from both programs immensely. We are positive that this partnership will continue to build a stronger ecosystem for startups in India and provide them promising future," said Ravi Narayan, managing director, Microsoft Ventures.
The previous phase had 500 startups shortlisted who went through pitch and mentoring sessions, a mini boot-camp programme and more.
Applications are currently being processed on first-in-first-out basis till April 22 for the next session of Startup Konnect.
---