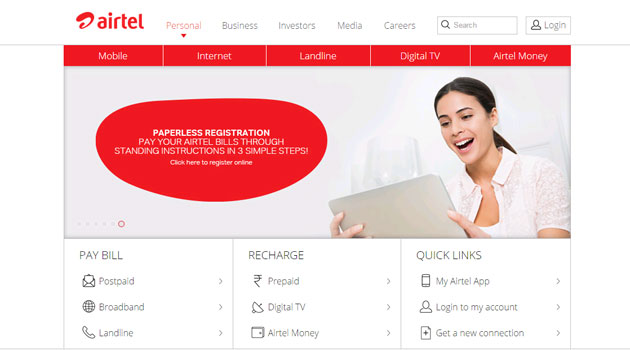 India's largest cellular services provider Bharti Airtel has unveiled what it calls 'Airtel Zero' – an open marketing platform that will allow customers on its network to access some mobile applications without incurring any data usage charges.
Airtel Zero, which effectively violates net neutrality, will allow marketers to small-time application developers to make parts or their entire mobile app free to access for customers. This can generate user traction, even if doesn't immediately bring any upfront revenues. It is not clear if Airtel plans to charge initially or in future for partners whose apps figure under Airtel Zero.
App developers will have to register with Airtel for the initiative post which the telco would inform users about such free-to-access apps. Post that, users can download and access those apps even with zero balance on their pre-paid mobile connection and conversely without incurring any extra data access charges for those with a post-paid mobile connection.
Srini Gopalan, director – consumer business, Bharti Airtel (India), said 'Airtel Zero' can work as a marketing mechanism for small developers or startup shops that face budget constraints towards driving promotions and app downloads.
"The results of our pilot program indicate that 'Airtel Zero' can deliver the same results as traditional digital marketing channels at 1/3rd the cost – thus underscoring the immense value it can deliver for developers across," he added.
Interestingly, this comes a month after Bharti Group chief Sunil Mittal mocked a similar project where social media network Facebook tied up with Airtel's domestic rival Reliance Communications for free interest usage on the phone for accessing some sites in India.
Facebook's initiative is part of a global project christened internet.org which seeks to expand the access to mobile internet, especially in countries with large section of low-income population. Airtel's own mobile network in Africa is part of this initiative.
News agency PTI cited Mittal as saying that not charging for data access is akin to philanthropy.
---