Govt launches portal for facilitating vocational training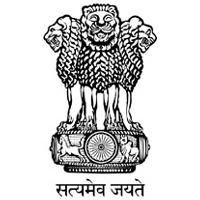 The government today launched the web portal of National Council on Vocational Training, which aims to improve delivery of vocational training and benefit over two million students in a year.
"This portal will facilitate over two million vocational training students every year. There are over 11,000 ITIs in the country where over one million students get admission every year," a senior official said.
Labour Minister Bandaru Dattatreya while launching the portal said: "The labour ministry is taking all possible steps to prepare one crore youth for employment by providing vocational training in 12th Five Year Plan (2012-17)."
He said this portal is yet another step to scale up the infrastructure that can help realise the Prime Minister's Skill India mission. It will also significantly improve government's process efficiencies, increase transparency and reduce leakages and corruption by use of technology, he added.
On the occasion, the minister awarded first set of e-certificates generated from the portal for students who successfully completed trainings from various Industrial Training Institutes (ITIs) in the past but were awaiting certification from the National Council on Vocational Training.
The Council has a huge backlog to clear.
According to a Labour Ministry press release, about 1.6 lakh pending e-certificates have been generated through the portal for already passed out trainees.
The portal is expected to reduce waiting time from years to days for apprentice to get certificates. Besides, employers will also be able to cross check genuine candidates directly using the portal, it said.
While the Government schemes, delivery and performance can be monitored through his portal, the general public can also access details of various institutions in the country, courses offered and their uptake statistics, number of seats available, examination calendars, etc.
In its first phase, the NCVT-MIS portal has provided an e-governance mechanism for key Directorate General of Employment & Training (DGE&T) schemes such as the Craftsmen Training Scheme (CTS) and Apprentice Protsahan Yojana (APY).
Data of about 10 lakh CTS candidates, who took admission across these ITIs in the country during the session starting August 14, are now available in the portal.
Comment(s)