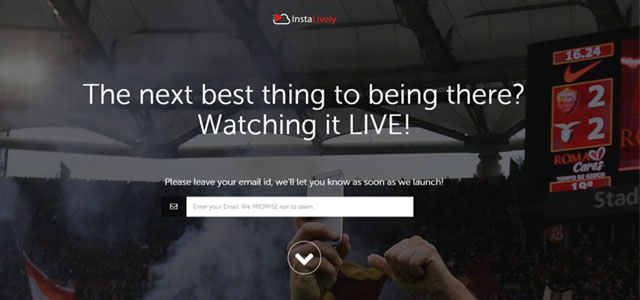 Delhi-based  InstaLively LiveStreaming Pvt Ltd, which runs HD live-streaming solutions startup InstaLively.com, has raised $120,000 from a group of angel investors including Rajesh Sawhney of GSF, Amit Ranjan, co-founder Slideshare (which has been acquired by LinkedIn) and Google's Rajan Anandan, it said in a statement.
Niraj Singh of Outbox Ventures, German investor AECAL and MeraEvents, which runs event technology solutions platform MeraEvents.com, also participated in the round.
The firm will use the money for customer acquisition. It will engage with customers though rock shows, conferences and concerts.
"Cross-platform low band-width video delivery is important in the Asian market. Closely integrating with YouTube, InstaLively facilitates this way better than any other live-streaming solution in the market today," said Karthik Vaidyanath, co-founder, InstaLively.
"InstaLively is bringing together video delivery capabilities of YouTube with the real time reach of social media," said Sawhney.
The company was founded by Prakhar Khanduja and Vaidyanath in 2014. While Khanduja is an alumnus of Hartmann College, Bareilly, Uttar Pradesh; Vaidyanath is an Indian Institute of Technology Roorkee graduate.
The startup is a mobile app, which helps broadcast videos to the cloud. Using the InstaLively mobile app, one can live-stream to YouTube directly from an android phone with a single click.
It integrates into the user's YouTube channel and has two live-streaming modes—'do-it-yourself' or 'get external help'. In the latter, a videographer comes to the user's location to live-stream/record the event into his/her YouTube channel.
It's target market includes entertainment, corporate and personal events, including birthday parties and weddings.
(Edited by Joby Puthuparampil Johnson)
---