Real estate listing portal PropTiger buys digital design startup OoBI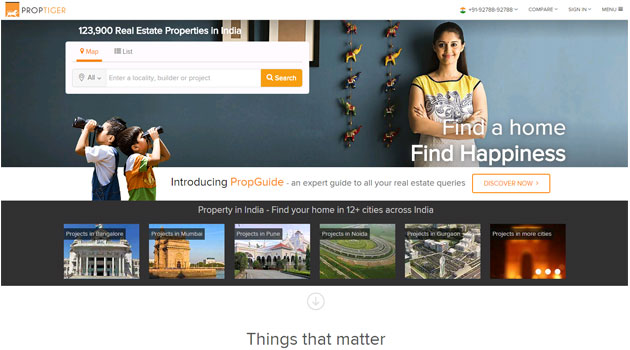 Singapore-based Elara Technologies Pte Ltd, which runs real estate search and booking portal PropTiger.com, has acquired Bangalore-based OoBI Media Solutions Pvt Ltd which operates a digital interaction design startup under the Out of Box Interaction (OoBI) brand, for an undisclosed amount.
"The acquisition of OoBI will help us in adding a new dimension to our customers' home search process by making digital information more tangible and interactive. It will work as PropTiger's design and innovation studio and offer products to delight, inform and engage home buyers," Dhruv Agarwala, co-founder of PropTiger.com, said on Tuesday.

OoBI was co-founded by IIT-Bombay alumni Atish Patel and Kumar Ahir. It offers interactive technology to showcase real estate projects, which otherwise are displayed using conventional media. It employs interaction through multi-touch hardware and software business intelligence and analytics. It has developed products and solutions for more than 42 top real estate developers in India, facilitating the sale of over 270 projects across the country.
Property listing startups have been looking at acquisitions to add technology bandwidth and extend their presence in related space.
Late last month, Housing.com acquired Indian Real Estate Forum, an online discussion platform for property related queries. It is also in talks to buy real estate analytics firm PropEquity for Rs 80 crore.

Last November, PropTiger.com, founded in 2011 by Harvard Business School alumni Dhruv Agarwala and Kartik Varma along with ISB Hyderabad alumnus Prashan Agarwal, sold off 25 per cent stake to global media giant News Corp for $30 million  (Rs 185 crore).
In March 2015, New Corp acquired the parent of this news website.
(Edited by Joby Puthuparampil Johnson)

---