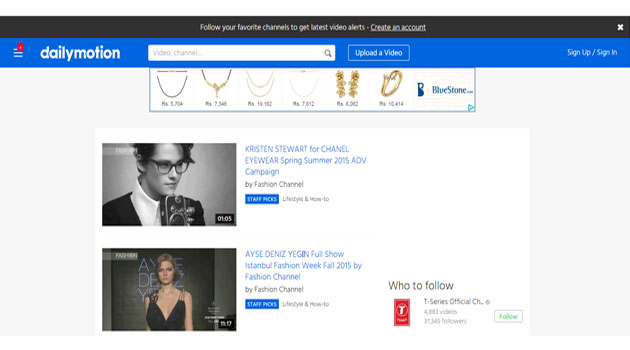 French media and music company Vivendi SA has is talking to telecom giant Orange SA to buy 80 per cent stake in Dailymotion, an aggregation and distribution platform for videos, for €217 million which puts an enterprise value of €265 million ($287 million) for the digital media aggregator. Orange will retain a 20 per cent stake in the venture which is the second-largest in its business behind Google's YouTube.
Orange had initially acquired 49 per cent of Dailymotion four years ago for $78 million and later completed the buyout in January 2013 by shelling out $80.6 million more. It said it will use the proceeds from the stake sale to finance and reinforce its efforts in the digital ecosystem.
Vivendi would derive value from this deal by leveraging its content and control of a global distribution platform. Vivendi houses French pay-TV firm Canal+ Group; European producer and distributor of international film and TV series StudioCanal; Universal Music Group and GVT, a fixed high-speed broadband, fixed-line telephony and pay-TV services operator in Brazil.
Vincent Bolloré, chairman of Vivendi's supervisory board, said: "This is a first step in our ambition to create a global group that is focused on media and content. In addition, this operation illustrates our capacity to develop international strategic partnerships, in particular with Orange."
Dailymotion is the second-largest aggregation and distribution platform in the world, with over 2.5 billion video views per month. The company registered revenues of €64 million in 2014, a figure that has grown at a CAGR of 30 per cent since 2012. It employs 222 people in the world, mainly in France and the US.
It is available around the world in 18 languages and 35 localised versions featuring local home pages and local content, including India.
(Edited by Joby Puthuparampil Johnson)
---