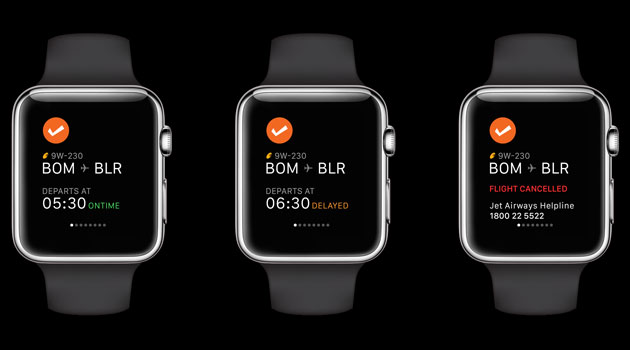 Online travel services firm Cleartrip has launched its app on the newly released Apple Watch, thus becoming arguably the first known Indian Online Travel Agency (OTA) to release an app for Apple's smartwatch. Cleartrip's app for Apple Watch can be enabled through the Watch app on the iPhone.
The app will show travellers a list of all their upcoming flights, the company said in a blog post.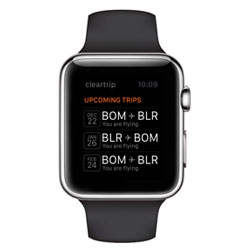 Cleartrip for Apple Watch also supports glances to give contextual, time-sensitive information, meaning the app will show the next upcoming trip up until 24 hours before departure. And when the user approaches 24 hours to the flight's departure, the glance changes to show the flight number, current flight status and updated departure time.
The app also notifies users if a flight is delayed, rescheduled or cancelled by the airline.
Although it's expected that Apple will officially launch its much awaited smartwatch later this week, the product will only be available in India later this year.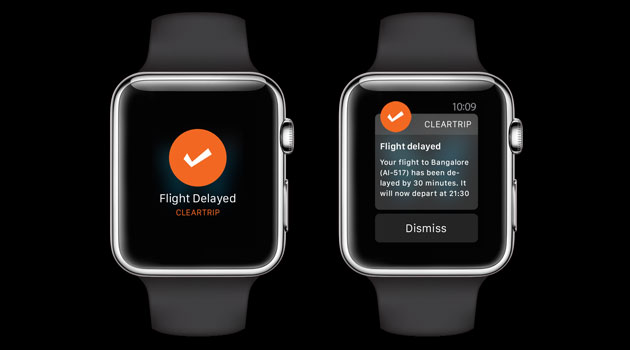 While an official word on the Indian launch is yet to arrive, Apple Watch will hit retail hopes on April 24 in nine countries namely Australia, Canada, China, France, Germany, Hong Kong, Japan, the UK and the US.
The Apple Watch would require iPhone 5, iPhone 5c, iPhone 5s, iPhone 6 or iPhone 6 Plus running iOS 8.2 or higher versions.
---