Flipkart acquires Delhi-based analytics and visual A/B testing platform Appiterate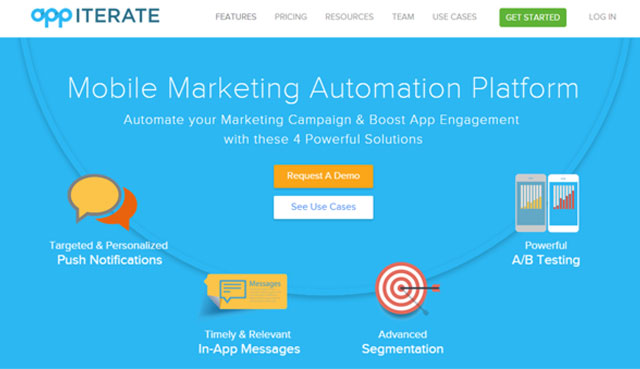 India's largest e-commerce platform Flipkart has acquired Delhi- and San Francisco-based DSYN Technologies Pvt Ltd, which provides a native mobile analytics and A/B testing platform for app developers and enterprises under the brand name Appiterate. The terms of the transaction were not disclosed.
The acquisition is in line with Flipkart's 'mobile first' focus, the firm said on Wednesday.

Post the acquisition, Appiterate's mobile marketing automation platform will be integrated with Flipkart's mobile app which will help the e-commerce firm in targeting users based on their activity on the app and website.
"Flipkart has a strong focus on its mobile app for driving growth and that's where our expertise lies. What we liked about Flipkart was the scale of their reach and their brand image among the Indian consumers. As the next phase of our journey, we are excited to join the Flipkart team and contribute to their mobile growth story," said Tanuj Mendiratta, co-founder and CEO, Appiterate.
Appiterate was founded in January 2013 by Mendiratta, along with Anuj Bhargva (chief creative officer), Mayank Kumar (CTO) and Varun Sharma (COO). An MBA from IIM Calcutta, Mendiratta earlier founded a marketplace for bed and breakfasts (B&Bs) and guesthouses. Bhargva holds a master's degree in graphic design and had previously run a design studio focusing on the mobile and digital space.

Kumar studied computer science from IIT Delhi and then worked with Microsoft before starting on his entrepreneurial journey with a product aimed at connecting users to email and social networking via feature phones. Sharma holds an MBA from IIM Calcutta and had earlier worked at Nokia and two mobile technology companies.
Appiterate is a WYSIWYG (what you see is what you get) A/B testing platform for native mobile apps. It allows app publishers to A/B test and iteratively optimise the designs (UX) and functionality of their mobile apps to improve in-app purchases, user engagement and conversion metrics. It also allows app publishers to run tests based on user segments and see real-time conversion metrics.
The company says it has been delivering more than 100 million personalised notifications each month through its platform for leading e-commerce companies.

Last year, it raised Rs 3 crore in seed funding from SAIF Partners, with participation from a group of individuals, including Greg Badros, former VP (product & engineering) at Facebook and Prashant Malik, former tech lead at Facebook and co-creator of Apache Cassandra.
"In a short span of 1.5 years, Appiterate has carved out a niche in the industry as being one of the most disruptive companies in its space. We are confident that their innovative platform and tech team will bring deep mobile capabilities to the table which is a key focus area for Flipkart," Nishant Verman, senior director-corporate development, Flipkart, said.
Flipkart has been looking to improve and expand its mobile app capabilities and plans to acquire more companies in the mobile marketing domain.

Last month, it acquired Sequoia- and Sandstone Capital-backed AdIQuity Technologies Pvt Ltd, which owns and operates mobile advertising platform AdIQuity.
Last year, it had acquired majority stake in mobile payment solutions firm ngpay. It had also acquired Myntra.
A few years ago, Flipkart had acquired Mime360 and electronics etailer LetsBuy.

Flipkart, which is flush with cash having raised over $1.9 billion last year alone, has been looking at inorganic expansion.
(Edited by Joby Puthuparampil Johnson)
---