Infuse Ventures invests in geothermal cooling solutions startup GIBSS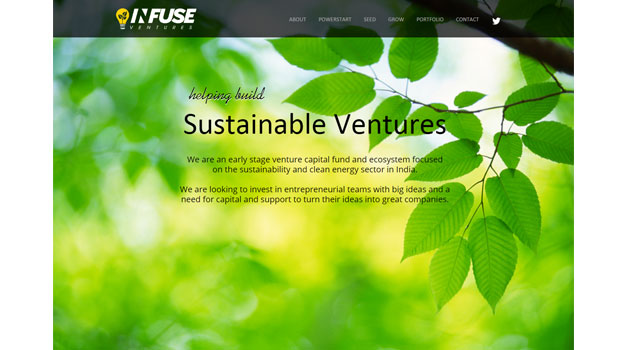 Infuse Ventures, an early-stage investment firm associated with IIM Ahmedabad's tech incubator CIIE (Centre for Innovation Incubation and Entrepreneurship), has invested an undisclosed amount in geothermal cooling solutions firm Green India Building Systems and Services (GIBSS) Pvt Ltd, the company said.
As a part of the investment, Kunal Upadhyay, CEO of Infuse Ventures, will join the board of GIBSS.

Founded by Mandar Kaprekar and Arun Shenoy, GIBSS provides energy efficient and environmentally responsible technologies. The company claims that it has generated annual savings of over eight million electrical units and reduced over 150 million litres of water consumption to date.
Kaprekar has over one-and-a-half decades of experience in the building systems space while Shenoy, an alumnus of Oklahoma State University, has worked in the building systems and geothermal industry for several years.
Commercial and industrial buildings use an air-cooled or water-cooled system to pump out heat from inside the building into the atmosphere. Kaprekar claims that with geothermal  design,  operating costs  of  an  air  conditioning  system can  be reduced  by  up  to  70 per cent.

"With  a payback  potential of under two  years  and  economic  life  of over  30  years,  life  cycle  savings of geothermal cooling can be extremely appealing to an end-user," he said.
"With the induction of a draft national geothermal policy by the Ministry of New and Renewable Energy a few weeks ago, we see a huge potential for the technology in India in the months to come," said Shenoy.
GIBSS' clients include Spencer's Retail, JSW, FSL, Cipla, Daimler, ISB, Godrej, Fortis, P&G and HUL.

Intellecap was the investment advisor for GIBSS for this investment.
The company had earlier raised an angel round from SRI Capital and Hyderabad Angels.
Infuse Ventures is backed by IIM Ahmedabad's CIIE, Ministry of New and Renewable Energy, Technology Development Board, IFC, BP, Godrej Industries, ICICI Bank, SIDBI, Bank of India and Union Bank. It supports seed- and early-stage enterprises developing new business models across the renewable energy, resource efficiency, waste, water and other sustainability-related areas.

The fund's investment portfolio includes companies like REConnect Energy, Surya Power Magic, Tessol and Revive Electronic Waste.
It had earlier co-invested along with IFC in Ecolibrium Energy, an energy management startup.
(Edited by Joby Puthuparampil Johnson)

---