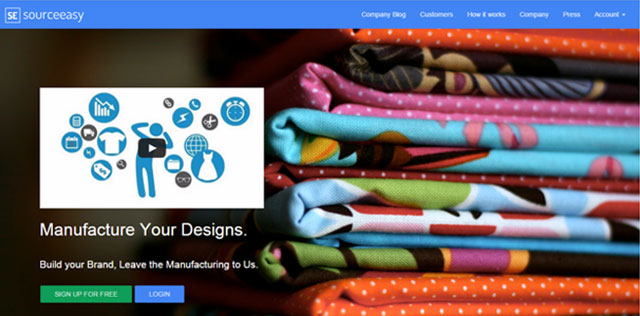 Bangalore- and US-based Sourceeasy Inc, which operates a web platform connecting designers, e-commerce stores and brands to source their private label apparel online, has acquired AbbeyPost, another US-based online custom apparel design company, the company said in a blog on its website. Further terms of the transaction were not shared.
Both the companies were part of 500 Startups' 9th batch.
Founded in 2012, AbbeyPost is a software company and vertically integrated apparel brand. It use extrapolated statistical measurement model based on 3D that scans the data of thousands of other similar women and make a custom clothing pattern for users and then manufactures and deliver the clothing items directly to the customer.
As part of the deal, Cynthia Schames, founder & CEO of AbbeyPost, will be moving to Sourceeasy's New York office as vice president of sales and will head its 'Made in USA' efforts while building out its sales networks.
Cassaundra Bourne, vice president- production, will continue to run the Dacula facility as a senior member of Sourceeasy's USA tech design and product development team.
Sourceeasy is essentially a B2B web platform for custom design apparel. The products are made by its offline network manufactures and it delivers to the clients, hence serving as a mediator.
It aims to make manufacturing custom clothing easy for designers, brands, startups and corporates.
The acquisition will assist Sourceeasy offer near-shore manufacturing to clothing brands using the 'Made in USA' brand, build its own library of pre-fabricated pattern blocks and use off-the-shelf/pre-produced fabrics to shorten lead times.
"We are poised to grow our revenues exponentially in the next 12-18 months and creating scalable, automated fit approval systems based on templates and standard blocks is critical to our scale. AbbeyPost's internal pattern and sampling systems will help us leapfrog our template program ahead by 6-9 months," said Pranay Srinivasan, founder and CEO of Sourceeasy.
Founded by Srinivasan and Chirag Chamoli in 2013, Sourceeasy has so far raised around $1.8 million in funding. It has attracted 500 Startups and several other individual investors in the past.
Srinivasan has been an entrepreneur in textiles for over 15 years and in sourcing/supply chain/manufacturing of apparel for almost 12 years before starting this company while Chamoli, co-founder and CTO at Sourceeasy, had earlier founded aahho, a digital storage application in 2009.
(Edited by Joby Puthuparampil Johnson)
---