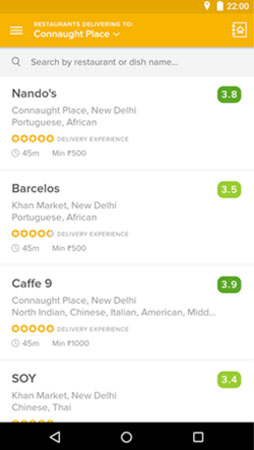 Restaurant listing and review startup Zomato, which recently started taking online food orders for partner restaurants, has now floated a separate mobile app Zomato Order for its new service.
The service is currently available only in Delhi-NCR, but will shortly come to more cities including Bangalore, Mumbai, Hyderabad, Pune and Kolkata.
Zomato had opened its food ordering service on its flagship app last month and last we checked online ordering in that mother app still active.
"After weeks of building, intensive testing, and rebuilding, our online ordering service – Zomato Order – is finally good to go," the company announced in a blog post.
The features on the new app are quite identical to what it had offered on the main app, the colour scheme (yellow in Zomato Order) might just be the major change that one would notice from the main app (red).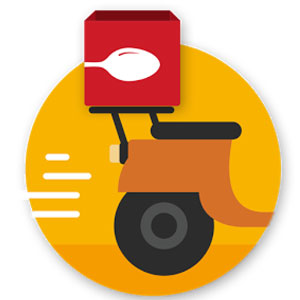 Just like countless other food ordering apps in the market, Zomato Order too enables users view menus and ratings, and order for free from a range of restaurants. Customers can search by restaurant name or location, and see places that deliver to their location; give their current location or select a new location for delivery; add frequently used locations to their address book for quick orders; track order status with real-time notifications; and see all previous orders and reorder from the list.
The blog post went on to explain why the company decided to unbundle the feature and launch a separate app.
"Having two separate apps allows us to build lightweight apps that get straight to solving the problems you face," it said adding that the new app does not have to be updated every time the restaurant finder app has a minor change or vice versa. In addition, the two apps are linked to one another.
"If you've found a place you want to order from on the restaurant finder app, a single tap will take you to that restaurant on the Order app, and you can proceed to add items to your cart. Once done, a single tap will take you back to the restaurant finder app," the blog post said.
As of now, it allows only cash-on-delivery for orders booked through its platform. Zomato comes across only as an enabler unlike some like Foodpanda, that has now started doing own deliveries too.
The Zomato Order app is available for download from Google Play Store and the Android iOS store.
---