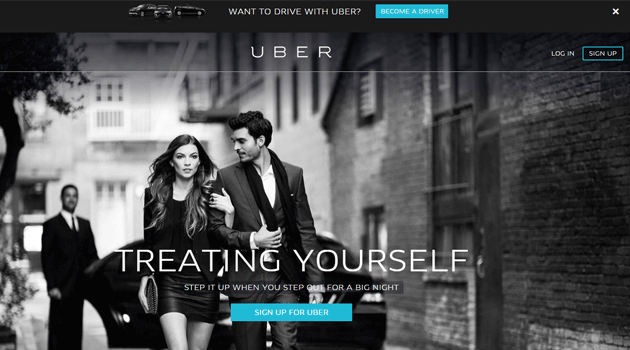 Ride-hailing startup Uber, known for its cashless payment functionality, is experimenting with cash payments in India. The cab hailing app has launched a pilot programme testing cash payments in Hyderabad.
"We have worked hard to create a cash payment option that is seamless. Hyderabad was the only city selected for this experiment because it provides us with the right environment to test a new payment option amongst a sizeable and sophisticated rider and driver community. The insight we gain from your usage and feedback is what will make this a successful experiment," Uber said in a blog post. It is present in over 300 cities across the globe.
The new service is viewed as its attempt to establish a stronger foothold in the country where credit card penetration is low. According to a Reserve Bank of India (RBI) report published in February 2014, there were nearly 350 million debit cards compared with 19 million credit cards in the country. Uber is also looking to move ahead of its close rival Ola by introducing India's most popular payment option on its app.
Uber also mentioned that the cash payment option is being slowly rolled out and therefore, not everyone in Hyderabad would see the option on the application. Based on the results of its pilot in Hyderabad, Uber will decide if it wants to introduce the cash option across various cities in India.
Uber users need to open the app and go to the payment section on the top left corner, select cash as the payment option and pay the amount shown directly to the driver at the end of the ride. While an Uber account is needed to be able to book a ride and pay in cash, users do not need any minimum balance in their Paytm wallet to be able to book rides with cash payment option. While opting for the cash option, users won't be able to make part payments with Paytm wallet and vice versa, and fare adjustments are not possible. There is no booking fee or additional charge to riders.
The cash payment service comes on the heels of its decision to add autorickshaws - a move its rival Ola introduced in India - to its app. Ola started a pilot with around 300 autorickshaws in Bangalore in 2014 and currently claims to have 40,000 autorickshaws in its network.
Uber plans to raise $1.5-$2 billion in new funding, which the San Francisco-based company expects will bring its valuation to at least $50 billion, The Wall Street Journal has earlier reported.
It also launched an inter-city service between Mumbai and Pune, recently.
---