A look at three startups showcased at Techcircle Payments Forum 2015
The Techcircle Payments Forum 2015 saw three promising startups showcasing their solutions. The startups are offering services ranging from cash collection to mobile bitcoins and online transactions.
The jury for the session consisted of Sumit Dhanuka of Ncubate Capital Partners and Hari Krishna of A-star Ventures. The session was powered by Nasscom 10,000 Start-ups.
Here is a quick look at the startups: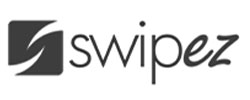 Swipez: The startup offers a billing and payments platform. Using Swipez, businesses with or without their own websites can manage, collect and report payments made electronically or offline. It can be used by businesses irrespective of their size or technology infrastructure to provide e-payment facilities to their customers.
The startup was founded by Vivek Iyer and Shuhaid Lambe. Iyer comes with over a decade of experience in the digital media business. Before starting Swipez, he worked at Yahoo! India and Interactive Avenues.
Lambe began his career in 2000 as a Perl developer in the online commerce space. He has worked in the bank and technology space for a decade.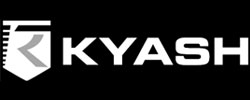 Kyash: It is an aggregator of payment networks across India, enabling any business to collect cash payments remotely. The startup claims that less than 4 per cent of Indians are capable of making digital payments. A major chunk of revenues for successful consumer businesses actually comes from offline payment methods like cash on delivery and agent booking centres.
It is an automated system to collect cash payments via a country wide network of internet-connected neighbourhood shops.
It was founded by Sandeep Koujalgi and Vinuth Madinur. Koujalgi has over seven years of experience across sales, finance and consulting domains. Madinur is an IT engineer with over nine years of experience in web-app development and e-commerce.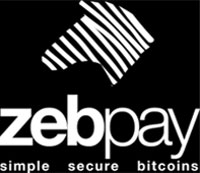 Zebpay : The startup offers mobile bitcoin wallets. It allows users to send and receive bitcoins by using mobile numbers; it works just like instant messaging. The bitcoins are linked with users' mobile numbers using security procedures.
It was founded by Sandeep Goenka and Saurabh Agrawal. Goenka is a member of the Indian Angel Network. Agrawal has a degree in marketing research from University of Wales. He has founded many startups including Red Events, Green Leaves Management and Alpine Holdings.
Comment(s)