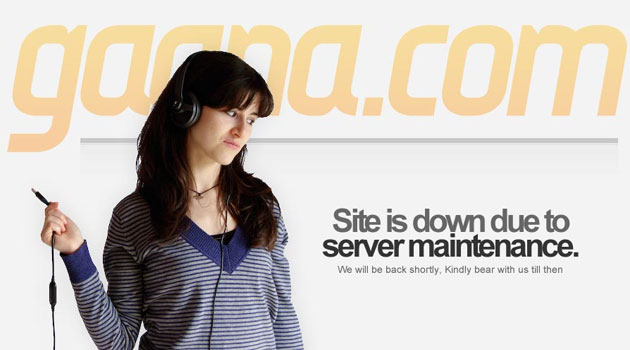 Gaana.com, a music streaming service from Times Internet Ltd (TIL), was hacked today, putting at risk the company's database of over 10 million users.
According to multiple reports, the hacker was of Pakistani origin and used the handle' Mak Man'. Satyan Gajwani, the CEO of Times Internet, which owns Gaana.com confirmed the attack via Twitter.
"A couple of hours ago, a hacker name MakMan exposed a vulnerability in one of our Gaana user databases. Here's where things stand: First of all, we have patched the vulnerability within an hour of its discovery, as MakMan has also acknowledged. No financial or sensitive personal data beyond Gaana login credentials were accessed. No third party credentials were accessed either."
'MakMan' is said to have uploaded what is claimed to be the entire database of Gaana.com users on Facebook.
There was no access to the site during the time of publishing of this article. It read -- The site is down due to server maintenance.
"As we understand, the data has not been accessed or shared with anyone; MakMan was highlighting the issue, which we've recognised. Most of our users' data has not been compromised, but we've reset all Gaana user passwords, so all users have to make new ones."
Gaana, which competes with the likes of Saavn, Rdio and Hungama, had acquired the independent music portal Musicfellas.com last year.
---