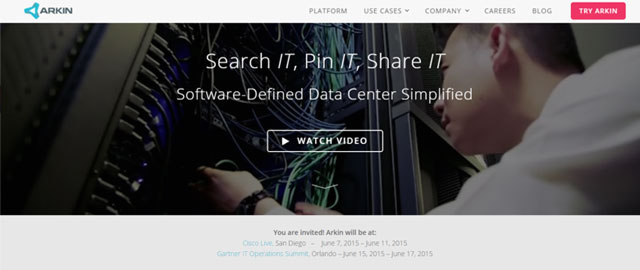 Arkin Net Inc, a provider of data centre solutions for enterprises, has raised $15 million (around Rs 91 crore) in a Series B round of funding from existing investor Nexus Venture Partners and others.
As per a press statement, the round also saw participation from BV Jagadeesh (former CEO at NetScaler) and other strategic investors. It did not say if these unnamed investors are existing backers of the firm.
Arkin had secured $7 million (around Rs 43 crore) in funding led by Nexus Venture Partners in November 2014 with participation from Jagadeesh, Alan Cohen and Semil Shah of Haystack Fund.
"Arkin is unlocking the true potential of software-defined data centres by bringing in data-driven visibility, cross domain analytics and power of collaboration that were largely unknown to the siloed world of IT operations," said Jishnu Bhattacharjee, managing director at Nexus Venture Partners, and a board member of Arkin.
Pune- and Silicon Valley-based Arkin develops a software-defined networking operations platform that simplifies data-centre operations for enterprises.  Its platform operates across virtual and physical layers and enables enterprises to search, view, analyse, visualise, and share operational data.
Arkin was founded by IIT Kanpur alumni Shiv Agarwal, Rohit Toshniwal and Mukul Gupta, along with Abhijit Sharma, an alumnus of IIM Lucknow. The founding members have the experience of working with technology majors such as VMware, Microsoft and Amberpoint (acquired by Oracle).
Arkin also announced the availability of its platform and cloud service for software-defined data centres (SDDC).
The Indian data centre infrastructure market is expected to be worth $2.03 billion this year, research firm Gartner estimates.
---