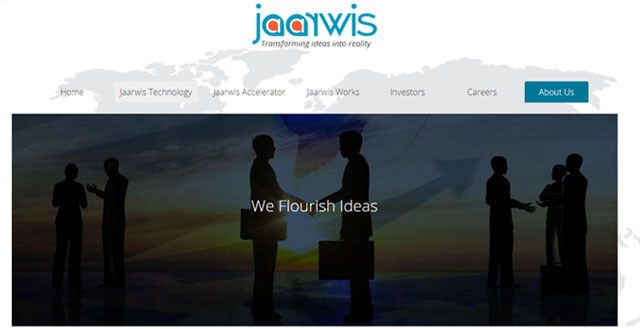 Hong Kong-based Jaarvis Labs Ltd has launched an India-specific accelerator that will invest up to $50,000 (Rs 30,50,000) in startups that offer products and services related to Internet of Things (IoT), online-to-offline e-commerce services, mobility and other emerging technology areas.
Jaarvis is keen to put money in startups whose business models enable them to capture the pan-Asian market, Jaspal Sarai, COO of Jaarvis Accelerator told Techcircle.
So far, Jaarvis has roped in five startups -- Spotwrks, Promon.in, Donna Dialer, EduRev and Scorloc. All of them are in their soft launch mode. It is in the process of signing 10 more startups for the current batch.
Each batch will have 20 startups and three such batches will be conducted in a year. Unlike several accelerators who charge the startups for such programmes, Jaarvis will take an equity position of seven to 15 per cent equity in each startup.
Jaarvis has 120 professionals who would provide training and mentorship to the startups. They will be trained for about four months. Jaarvis would also get assistance from external mentors for the startups. Once the programme is completed, the startups will be introduced to VCs and angel investors for potential funding.
"If a startup comes in with an idea and has no money to start building the idea, or if some of the co-founders are still working and they cannot put 100 per cent of their time, we would provide bootstrapping capability and add them to the four months plan," said Sarai.
Jaarvis is a technology company having offices in Hong-Kong, Australia and India. It is primarily focused on the use of technology to build online businesses.
"Indian market is just warming up in comparison to China, Singapore or the US. In India, almost all entrepreneurs are first timers unlike other countries where the entrepreneurs are usually on their fourth or fifth ventures," said Sarai.
In the last few years, India's startup ecosystem has seen growing involvement of accelerators and incubators. IAN Incubator, AngelPrime and iCreate are among the prominent ones in the country.
Recently, BW Accelerate, a startup accelerator initiative from media firm Business World (BW), announced the names of 10 startups for its three-month mentorship programme. In March, VentureNursery, an angel-backed startup accelerator programme launched in March 2012, picked two startups—Yipeedo.com and Fixy.in—for its seventh batch.
---