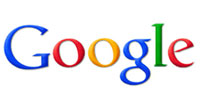 Google will soon roll out a new feature that speeds up website access by four times on slow mobile connections in India.
The feature optimises web pages for 2G connections and uses 80 per cent fewer bytes, Hiroto Tokusei, the search giant's product manager, said in a blog posting.
"If you're in India, with an Android phone and on a slow connection, like 2G, you should start to see pages loading a whole lot faster, while using far less data, via your Chrome or Android browser from Google's search results," Tokusei said in the posting. The new feature will be unveiled over the next two weeks in India.
Over 200 million users access the internet through their mobile devices in India. "After all, if each of those Indian smartphone users spends just 1 extra second a day waiting for a page to load, that adds up to more than two and a half years of people waiting, every day," Tokusei said.
The India launch follows field tests that the search giant conducted in Indonesia last month. Its tests found out that traffic to webpages increased by more than 50 per cent with the new feature.
The feature is also being readied for launch in Brazil.
Google expects the optimised pages help publishers and advertisers reach out to new audiences.
"Webmasters can continue to monetise their content with these optimised pages. We have been working with Zedo and Sovrn to support their ads along with AdSense, and we are working to support DoubleClick for publishers as well," Google had said in a posting dated April 30, after testing the new feature in Indonesia.
Recently, Facebook also announced a stripped down version of its Android app-Facebook Lite- for developing countries including India. In order to make the app light, the social media giant has disabled support for videos and advance location settings.
India is a key market for companies such as Google and Facebook given the exponential growth in internet usage here. As per a Boston Consulting Group (BCG) report, the number of internet users in India is expected to grow to 550 million by 2018.
---