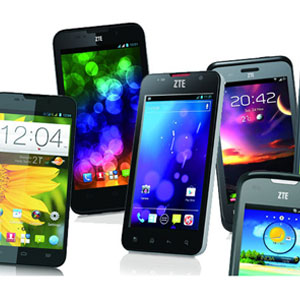 Total subscriber base of seven GSM telecom operator, including Airtel, Vodafone, Idea reached 716.24 million at the end of May, as per data released by industry body COAI.
"Total number of GSM subscriber as of May 2015 stood at 716.24 million," Cellular Operators Association of India said in a report.
The subscriber base of other companies included in this data are Aircel, Uninor, Videocon and MTNL.
The subscriber base increased by 4.69 million or 0.66 per cent compared with 711.55 million in April. This is the slowest growth registered in last six months.
Idea added 1.26 million new customers, highest among the seven telecom operator, while Airtel maintained leadership with maximum subscriber base of 229.44 million.
Videocon Telecom registered highest growth rate of 2.1 per cent in subscriber base at 7.46 million in May compared with previous month.
In terms of net addition of new customers, Idea was followed by Airtel which added 1.19 million new customers.
Uninor maintained third spot in terms of new customer addition by adding 0.93 million.
Aircel pipped Vodafone this month by adding 0.7 million new subscribers, while Vodafone added only 0.43 million.
Videocon added 0.15 million and MTNL 0.01 million new customers in May.
UP East added 1.05 million, highest among all 22 telecom circles, and was the circle with maximum number of GSM subscribers.
---