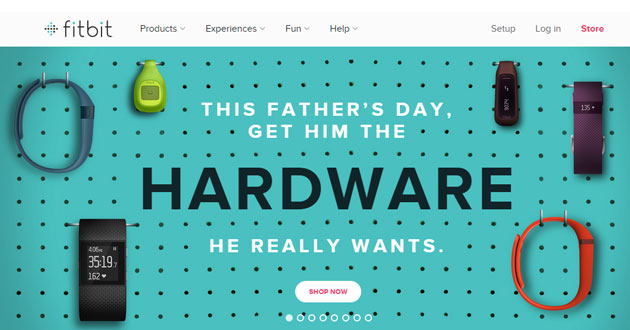 Making an impressive run at the first day of trading, shares of wearable health-tracking device maker Fitbit Inc surged as much as 60 percent in intra-day trades to take the company valuation to $6.5 billion on the New York Stock Exchange.
Fitbit, which trades under the NYSE ticker FIT, opened trading at $30.40 on Thursday morning, over 50 per cent above its initial public offering price of $20 and closed at $29.68, up 48.4 per cent on debut day. It began its second day marginally up and commands a market cap of around $6.08 billion.
Fitbit offers compact, wireless, wearable sensors that track a person's daily activities. Founded by Eric Friedman and James Park, Fitbit offers a range of fitness-tracking devices like Fitbit Surge bracelet that track calories, step counts, heart rate and sleeping patterns.
Compared to other popular wearable devices such as Apple Watch that requires an iPhone to function, Fitbit can operate on its own, its devices are way less expensive and offers seven-day battery life.
The company is expected to generate revenues to the tune of $1 billion this year and close to $200 million in profit. While a major portion of its revenue comes from its hardware business, it does make money from its subscription software as well.
The worldwide wearable device market recorded its eighth consecutive quarter of steady growth in the first quarter of 2015, according to data from International Data Corporation (IDC). Vendors shipped almost three times more wearables in Q1 to 11.4 million. Another study by Juniper Research in November last year said the number of wearable fitness devices used by customers is expected to triple by 2018, to more than 70 million.
The blockbuster debut of Fitbit should lead to high fives in the nascent but fast growing Indian market where a bunch of local tech startups as well as larger firms such as China's Xiaomi are looking to carve a space for themselves.
GOQii (a wearable fitness devices venture launched by Indiagames' founder and its former CEO Vishal Gondal) is the most prominent startup in the same domain. It also offers a fitness tracker band and mates it with a personalised virtual trainer on a subscription payment model.
The newest entrant into the Indian wearable device market is the BSE-listed Lycos Internet Ltd which announced its plans to launch devices that help users monitor their heart rate and sleep patterns among other things under the brand name 'LYCOS Life'.
Then there are a bunch of startups in the health and fitness app space.
In the latest development in this segment, HealthifyMe, a Bangalore-based health and fitness app, raised an undisclosed amount from a group of individual investors this week. Last month, it had raised money from handset maker Micromax.
Last month, actress, activist and fitness advocate Gul Panag partnered with startup incubator Prototyze to launch a health and fitness centered mobile app startup MobieFit Technologies Pvt Ltd.
Then there are fitness discovery ventures such as Delhi-based Fitraq Services Pvt Ltd, which owns and operates gym & fitness centres discovery site Fitraq.com, that raised $150,000 (Rs 94 lakh) in funding from Tarun Arora, MD of Northern Collection and Credit Bureau (NCCB), India.
Bangalore-based Orobind Fitness Technologies Pvt Ltd, which runs a mobile marketplace of fitness experts under the same brand, raised $200,000 (about Rs 1.26 crore) from a group of angels including Harpreet Singh Grover, co-founder, Cocubes; Lalit Mangal, co-founder, CommonFloor.com; and Toppr.com co-founder Zishaan Hayath.
In January this year, another marketplace for fitness service providers Gympik.com, had raised $135,000 (about Rs 86 lakh) in seed funding from Capvent's managing partners Tom Clausen and Rohan Ajila, as well as manufacturing firm Haldyn Glass.
Last October, Mumbai-based Manna Healthcare Pvt Ltd, the company behind weight-loss app ObiNo, raised seed funding from healthcare incubator Healthstart.
---