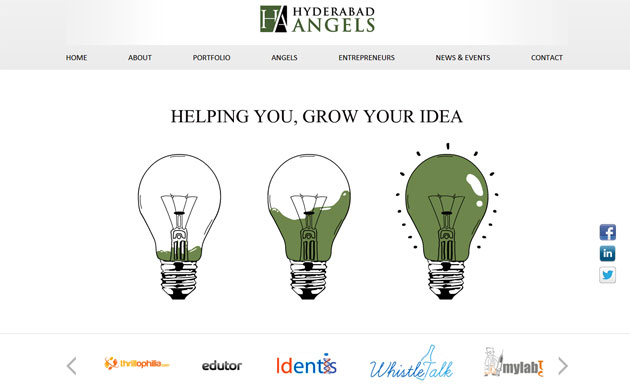 Angel investment network Hyderabad Angels said on Monday that it has built a pipeline to invest around Rs 6 crore ($950,000) in five startups in the country.
It has already issued term sheets to three companies and is in the process of issuing two more term sheets in the coming week, P S Sreekanth, investment director of Hyderabad Angels. He did not share the names of the startups.
If all the deals fructify, it would mark a step up in investment activity for Hyderabad Angels. It had previously invested Rs 15 crore across 11 startups in the last four years.
Founded in 2010, Hyderabad Angels provides seed and early-stage capital to companies operating in India. It typically invests in startups which have an asset light and scalable business model and those which have some revenue and customer traction. Currently, 65 investors form part of Hyderabad Angels.
The angel network invests across sectors like agriculture, financials, healthcare, clean technology, education, information technology, media and entertainment, retail and distribution, telecom, travel and consumer services. It puts in $250,000-$1 million in each firm.
"We expect that by end of this year, close to 50 per cent of our current portfolio companies would have raised their next round of funding," said Daggubati Suresh Babu, vice chairman, Hyderabad Angels.
Some of its portfolio companies include GIBSS, Thrillophilia, Online Prasad and NowFloats. The angel network is currently working on its first exit and is expecting to generate positive return.
---