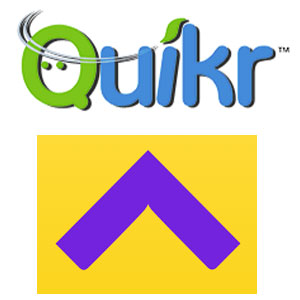 Online classifieds firm Quikr is in talks to acquire real estate portal Housing.com, according to people familiar with the development.
When contacted, co-founder and CEO of Housing.com Rahul Yadav confirmed the news but only to retract it later.
Responding to an email inquiring about the acquisition talks, Yadav said, "Yeah. True. But no more details at this moment as the transaction is in its last stage."
Yadav later sent another mail dismissing the news as rumour spread by promoters of a rival online property company and asked not to take it seriously.
The three-year-old startup founded by a dozen IIT Bombay students quickly rose to become one of the hottest tech startups in India. Its largest investor is SoftBank which now seems to be calling the shots at the company.
According to three people familiar with the development, SoftBank has initiated talks with potential acquirer Quikr, which has been looking to strengthen its newly launched property sales vertical QuikrHomes through inorganic expansion.
Pranay Chulet, founder and CEO of Quikr and Manish Sinha, who heads QuikrHomes, did not respond to calls.
A SoftBank spokesperson said, "We cannot comment on speculation."
Meanwhile, it appears that SoftBank has not communicated to Housing.com's founders of its supposed move to sell the company. This seems to have upset the founders, according to a source close to the company's management. It will now be the main agenda at the impending board meeting of the firm, sources told VCCircle.
SoftBank holds around 33 per cent stake in Housing.com while the rest is being held by a group of institutional and individual investors other than the founders. SoftBank had invested in the promising online realty startup in December 2014, leading a $90 million funding round valuing the company around $270 million (around Rs 1,500 crore then).
Qualcomm Ventures, Nexus Ventures, Helion Venture Partners, DST Global, Falcon Edge Capital are the other institutional investors. Individual investors in the firm include Haresh Chawla, Aditya Agarwal, Aatif Ahmed Mishab, Zishaan Hayath and half a dozen others. According to VCCEdge, the data research platform of VCCircle, the company has raised over $120 million so far.
The sale efforts seem to have been initiated by its investors as they are trying to salvage their investment in the company.
Housing attracted huge internet traffic and investor interest quickly after starting off as a verified listing platform that eventually expanded to other businesses such as corporate bulk sales. It came across with a differentiated map-based property search algorithm, which was later copied by a few other competitors too.
However, its troubles started early this year with CEO Rahul Yadav engaging in a series of public spats. He took on Sequoia Capital MD Shailendra Singh for allegedly poaching a Housing.com employee. He then accused publishing house Times Group, which promotes a rival online property listing firm MagicBricks, of maligning the company which triggered a libel suit.
In April last week, Yadav shot off a caustic resignation letter to investors and called them "intellectually incapable." Surprisingly, he was made to stay, post this widely public exchange of words.
Meanwhile, Nikesh Arora, former vice chairman and currently president and COO of SoftBank, stepped down from the board of the company. He was replaced by another senior SoftBank executive Jonathan Bullock.
Housing is one of the three early bets that the Japanese tech conglomerate made on India's internet business in the last one year. It also put in money in e-commerce marketplace Snapdeal and online cabs aggregator Ola, together committing nearly $1 billion in the three Indian firms.
Earlier, it had also backed mobile ad network InMobi and has a joint venture with Bharti Enterprises for the mobile internet domain and runs instant messenger Hike.
SoftBank, which has charted out a plan to invest $10 billion in Indian startups over the next decade, has separately formed a three-way JV with Bharti Enterprises and Foxconn to invest in the renewable energy sector in India.
The purported sales move by its investors has come as a surprise for Housing.com's senior management as well as a dozen co-founders – all IIT Bombay graduates (Yadav dropped out of IIT Bombay) in their mid-20s. The company has been trying to fend off distractions and stay focused on business with recent monetisation efforts through corporate sales, workforce expansion and brand building initiatives.
The firm's lightning rod CEO Yadav, who hogged the limelight for the wrong reasons following his public spats with the company's investors and media house Times Group, had put in his papers last week, though the company has not officially confirmed it yet.
Meanwhile, Quikr has been on the prowl for an online realty firm that is a strategic fit in its ambitious property listings business drive. After raising $150 million (over Rs 900 crore) in April that saw its valuation hit the coveted $1 billion mark, Quikr has carved out a separate house rental and sales vertical QuikrHomes and initiated talks with a number of online property listing and transaction websites.
Quikr, which is backed by investors including Tiger Global, eBay Inc, Omidyar Network, Nokia Growth Partners, Matrix Partners, Warburg Pincus, Norwest Venture Partners, AB Kinnevik and Steadview Capital Management, has held preliminary talks with CommonFloor.com and IndiaProperty over the last three months.
Housing itself has made a couple of small acquisitions to strengthen its presence in the intensely competitive online property sales segment.
Housing.com competes with PropTiger, MagicBricks, 99acres, and CommonFloor, among others. News Corp, which owns 30 per cent stake in PropTiger, is the owner of the parent of this news website.
---