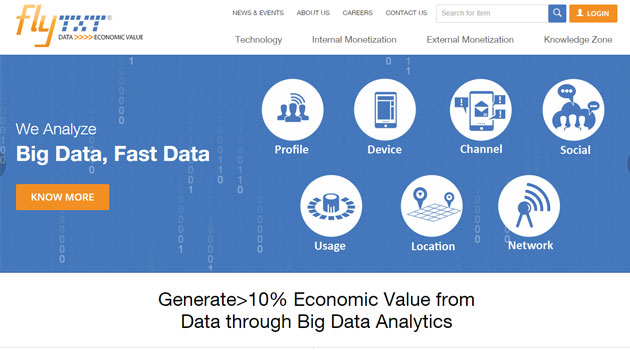 Netherlands-headquartered big data analytics solutions firm Flytxt that has offices in Mumbai and Trivandrum in India, has raised $11 million led by Sunrise Capital GmbH and Big Data Investments BV, the company said on Wednesday.
Existing investors Cliffton Holding (The Netherlands), IVC Venture Capital AG, RM Beteiligungsverwaltung GmbH and Schnell Consult GmbH also participated in the round. As part of the funding, Brigitte Mohn from Sunrise Capital and Frits Baron van Dedem from Big Data Investments BV will join the board of Flytxt.
The funding will help the company to build its presence in the communication service provider (CSP) market and to offer mobile consumer analytics solutions to other industry verticals.
Launched in 2008, Flytxt offers internal and external monetisation solutions for increasing revenue, optimising margins and enhancing customer experience. The company claims it has deployed its platforms with more than 50 customers across 32 countries and analyses data of more than 500 million mobile consumers.
It has a corporate office in Dubai and also present at Mumbai, Trivandrum, London, Singapore, Lagos, Nairobi, Dhaka and Mexico City.
In the past, Flytxt has received funding from a group of angel investors and family offices in Germany and The Netherlands.
---