The hectic pace of early-stage investment activity in India has gone up by a few notches as angel investors and venture capital firms are falling over each other, hoping to bet on the next multi-million dollar—if not the billion dollar—valued startup.
So much so that now on an average every 10 hours see an Indian startup gets funding. Data collated by VCCEdge, the data research platform of VCCircle, shows in the first six months of this year early-stage investors have already inked some 430 deals worth over $2.4 billion.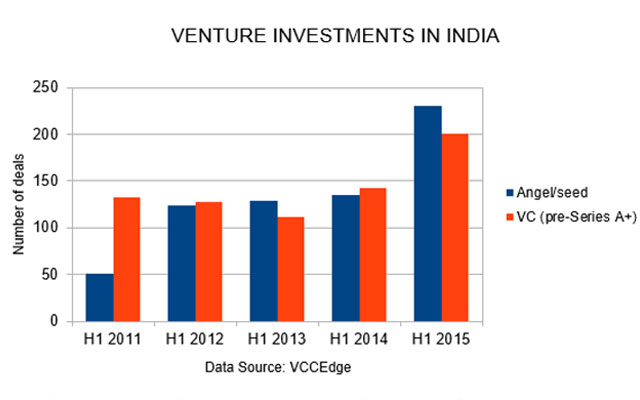 Indeed, if we break it down into angel & seed deals and VC deals (pre-Series A and thereon), angel and seed investments have become the single-biggest driver of private capital in the alternative investment industry.
---