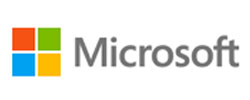 Technology giant Microsoft seems to be the turning the page on its $9.5 billion acquisition of Finnish handset maker Nokia.
The technology giant said yesterday that it would cut 7,800 jobs or seven per cent of its workforce and write down the value of its phone business by $7.6 billion.
The impact on India operations could not be immediately ascertained.
"I want to update you on decisions impacting our phone business… We anticipate that these changes, in addition to other headcount alignment changes, will result in the reduction of up to 7,800 positions globally, primarily in our phone business," Satya Nadella, the India-born CEO of Microsoft, said in an email to employees.
He further said the company is shifting away from "a strategy to grow a standalone phone business to a strategy to grow and create a vibrant Windows ecosystem including our first-party device family." Nadella promised that the company will run a more effective and focused phone portfolio while retaining capability for long-term reinvention in mobility.
Microsoft had 120,000 employees as on March 31. Half of these employees were based in the US.
The $9.5 billion Nokia deal, which was concluded in 2013, was orchestrated by Microsoft's previous CEO Steve Ballmer and Stephen Elop, a former Microsoft executive who was Nokia CEO then. Post the deal, which involved $1.5 billion of acquired cash and about $2 billion to license Nokia's patents and maps, Elop moved back to Microsoft and was in charge of its phone portfolio.
Earlier this year, Microsoft went in for an organisational overhaul involving the departure of Elop and three other senior executives.
Nokia, which refused to mate its smartphones with Google's Android operating system only to later adopt Microsoft's Windows-based platform, was once the world's top handset brand. It lost its way as Android-based smartphones and Apple's own iOS powered devices took the world by storm.
It was hoped that under Windows' creator Nokia may step up its sales and Microsoft could push its mobile OS better with a pedigreed handset maker. However, Windows-backed smartphone sales has struggled to penetrate the global market.
According to research firm IDC, Windows phone saw its global market share fall to 2.7 per cent last year from 3.3 per cent in 2013. During the same period, Google's Android market share grew from 78.7 per cent to 81.5 per cent in 2014, while Apple's iOS dropped from 15.1 per cent to 14.8 per cent.
In India, Microsoft's Lumia devices (Nokia as a handset brand has been discontinued) have under 4 per cent smartphone market share. The Indian smartphone market is dominated by Android with a 92.8 per cent share while Apple's iOS has 2.5 per cent, as per a report from Cunterpoint Research.
---