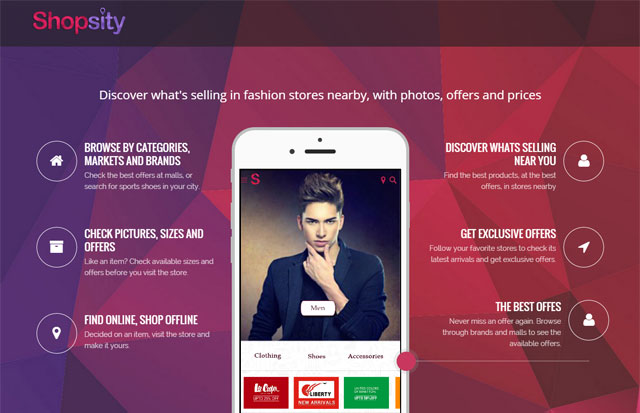 Shopsity Tech Pvt Ltd, a company that provides information on fashion products being sold by physical stores in the users' vicinity through an app, has raised an undisclosed amount in seed funding from Sandeep Aggarwal, founder and former CEO of ShopClues, and Teruhide Sato, founder of Netprice (now Beenos), the company said on Thursday.
Founded by Danish Ahmed, former CEO of Yebhi.com (that failed to raise fresh funding and became an aggregator for third party e-commerce sites), one month ago, Shopsity is now in talks to raise $8 million more in the next round of funding.
"Indian fashion retail is a $60 billion industry, yet the way we shop today, is a stumble upon experience. People guess where to go, browse across stores and then don't find a suitable item after spending hours at it. Shopsity aspires to change that," said Ahmed.
He further said, "Offline retail is going through a transformation that will change the way we shop. Shopsity will be at the forefront of this change, aggregating and democratising multi-channel retail, building a future where 70 per cent of shopping is influenced by intelligent, personalised, digital touchpoints."
As of the investors, Aggarwal is a former tech sector analyst at Wall Street who founded e-commerce marketplace ShopClues in 2011. He was later charged with insider trading during his days as an analyst and was arrested by FBI. Although he was later released on bail, he relinquished his direct executive role at ShopClues and stepped down as CEO of the firm. His wife, however, is now more closely involved with ShopClues operations.
For Sato, this comes as yet another private investment in an Indian tech venture. He has also backed messaging app linking users to local businesses Lookup. Beenos has also made separate investments in India including ShopClues.
---