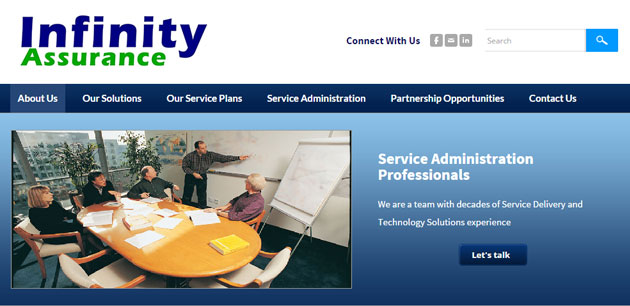 Indian Angel Network (IAN), a national network of angel investors, has invested Rs 3.84 crore ($600,000) in Infinity Assurance Solutions, a Delhi-based company that specialiSes in service administration including manufacturer warranty and creating & managing warranty products.
The round was led by Vishal Lalani (managing director – Indication Instruments Limited) and Ajai Chowdhry, co-founder of HCL, the investment group said.
Infinity Assurance Solutions provides solutions for warranty management in the country for manufacturers, retailers as well as customers for a range of brands in the consumer electronics, brown & white goods, mobile phones, laptops, tablets, printers, copiers, and projectors segments.
"Infinity Assurance Solutions has come at a time when the customers' dependence on the e-retail channels is increasing exponentially. We believe that Infinity Assurance Solutions has the potential to address this gap in this customer-oriented sector," said Chowdhry.
Infinity Assurance Solutions was co-founded by Rajesh Kumar Goel and Puneet Gargya. Goel has over 25 years of global experience in after-market-services in IT, telecom, mobility and broadcasting solutions. Gargya has close to 30 years of experience having worked for Network Limited, Xerox, Schindler & PC Guru Live in after-market-services in IT, automation, escalators and remote solutions at senior management levels.
"Our focus is on helping companies manage their service obligations at fixed price by adding a lot of value to their consumers. We also have our own in-house brand, InfyShield which is sold to the end consumers through retailers as well as e-commerce marketplaces," said Goel, co-founder & CEO, Infinity Assurance Solutions.
The company said it will soon start offering theft and burglary protection to mobility and personal devices under its InfyShield umbrella and this investment will strengthen the research and development for the same.
Infinity Assurance Solution has been incubated under the mentorship of Aegis Centre for Entrepreneurship led by Sanjeev Kakar, co-founder of RT Outsourcing Services, which was India's largest after-market-services company for technology products.
---