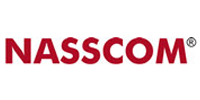 In a bid to further propel emerging startups, IT industry lobby National Association of Software and Services Companies (NASSCOM) will open new co-working centers each in Chennai, Hyderabad, Mumbai, and Pune this year.
Christened 'Startup Warehouse', young firms can work for six months in these plug-and-play co-working spaces, said Ashok Madarahavally, deputy director at NASSCOM.
A co-working space is useful for early stage entrepreneurs who are otherwise compelled to conduct important client meetings in a crowded coffee shops or small office cubes. Springboard, 9JCM (both in Gurgaon), Bangalore Alpha Labs and Bombay Connect are among some of the leading co-working spaces in India for startups. In such places, founders can not only work together but also share their learnings and best practices.
'Startup Warehouse' is part of NASSCOM's flagship '10,000 Startups' programme, said Madarahavally. The 10,000 startup programme aims to incubate, support and fund 10,000 young companies in India over the next 10 years.
Nasscom has two existing startup warehouses in Bangalore and Kolkata.
The Bangalore base was established two years ago in partnership with the Government of Karnataka which provided a Rs 1 crore grant per year to run the facility for three years.
"The Karnataka government has approved a bigger grant to expand the startup warehouse in Bangalore," said Madarahavally.
Thus, the Bangalore base will move to a new 36,000 square feet facility that can accommodate 350 people or at least 100 startups. With a fee of Rs 3, 500 per seat per month, startups can avail the facility for six months. The present facility can host 70 seats in a 10,000 sq feet facility which also has four meeting rooms.
Intra-city ride-sharing startup RidingO (acquired by Carzonrent), social app for college campuses (Bakfy acquired by CommonFloor), mobile-tech startup Native5 (acquired by Flipkart owned Myntra), enterprise-focused digital content solution firm Bookpad (bought by Yahoo) and tech recruitment platform OptimizedBits (acquired by Talentpad) are some of the startups that have used NASSCOM's startup warehouses in the initial days.
NASSCOM had unveiled its '10, 000 startups' initiative in March 2013 with support from the likes of Google, Microsoft and VeriSign. The idea is to incubate 10,000 startups and facilitate funding for them through partnerships with leading incubators/accelerators and angel networks in India over a 10-year period.
The program has received over 9000 startups applications so far. Of this 1000 companies have been shortlisted. "We are trying to assist them in terms of funding, incubation, acceleration, getting significant mentorship and getting connected to the industry and customers," said Madarahavally.
Already, NASSCOM has provided mentorship to 190 startups and facilitated industry/customer connections to over 500 startups through this initiative over the last two years. Forty startups have received funding.
"We are trying to be honest and make the program really accountable in terms of what we are measuring. In terms of true impact, around 300 startups have got impacted so far through customer connect, mentoring, investments and so on. There is a long way to go before we hit that 10,000 mark," Madarahavally said.
Every year, NASSCOM wants to assist 50-100 startups in getting funding.
---