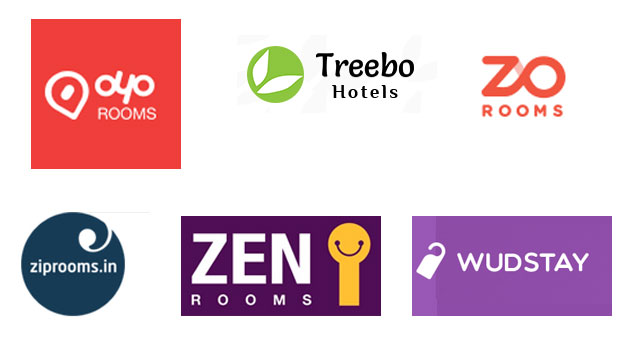 A bunch of Indian startups including OYORooms, Treebo, ZO Rooms, ZiP, Zen and WudStay are trying to disrupt the highly fragmented market for no frills budget hotel business with their own version of alternative accommodation. Anchored on an asset-light business model they are essentially aggregating standalone budget hotels, strapping them with a common brand with a promise to the consumer to offer a standardised set of amenities like a conventional budget hotel chain. Indeed some of them also have found venture capital investors to back their story.
They are seen as a new breed of accommodation booking providers as against large online travel agencies (OTAs) such as MakeMyTrip, Yatra, Goibibo and Cleartrip among others who simply list hotels of all categories.
But now one of the larger OTAs itself is floating its own version of the same business. South Africa's internet and digital media conglomerate Naspers' owned Indian OTA Goibibo is eyeing a larger slice of the burgeoning hotel aggregation space by floating 'goStays', a standardised budget accommodation starting at Rs 999 per day (with free breakfast) at multiple Indian cities.
It will start with about 500 property listings across Delhi, Mumbai, Bangalore, Pune, Kolkata, Goa, Manali and Shirdi, said Ashish Kashyap CEO of ibibo Group.
"In the next four months time, we will expand to 5,000 property listings in 60 cities," Kashyap told Techcircle.in.
This move may put the company in direct competition with the likes of OYORooms, ZO Rooms, ZiP Rooms, WudStay and others.
Given the huge Indian market, no one is crying competition yet.
Kashyap says that his company's approach is different from that of OYORooms or ZO Rooms.
"We don't manage hotels like OYORooms or Zo Rooms. We rather educate the owners about the standard facilities they must have in their hotels so that visitors keep coming back to them," he said.
To be sure, branded budget hotel aggregators too do not seem to see Goibibo as a competitor.
"Goibibo is just enlisting the properties on their platform. On the other hand, we are getting them to follow certain standards of services with regards to features, staff, pricing, security and so on and then sell their rooms under our own brand. So both the models are different," said Paavan Nanda, the founder of ZO Rooms.
"There is no scenario of competition as not only are we strategic partners but our business models are different. OTAs like MakeMyTrip or Goibibo are listing platform whereas we get in touch with these properties personally and give them a brand. We also provide them compliance guidelines manually and technologically and ensure that they follow it," said Prafulla Mathur, co-founder and CEO of WudStay, barely months-old startup that pulled in $3 million in VC funding early this week.
ZiP Rooms, the three-month old company floated by Royal Orchid's promoter, believes that the hotel aggregation market is so huge that many more players could be accommodated.
"I believe that there are over 100,000 hotels in the country. If we take into account all the current players' capacity, the number won't even go beyond 10,000," said Keshav Baljee, the founder of ZiP Rooms.
Others like serial entrepreneur and a personal investor in several tech startups K Ganesh also press on the market opportunity.
"In India, the space of budget hotels is completely unorganised, fragmented and lacks standardisation. This is unlike the scenario in the US or Europe where you have clean and simple hotels of reliable quality and specifications across the value chain," he says adding that the budget hotel aggregators are doing a great job of solving this problem and addressing a big consumer pain point.
OTA should welcome this as it will increase overall bookings and they can tie up with the aggregators to provide in the same booking all components of travel including ticketing, cabs and now budget accommodation. This would also increase their average value per transaction and lead to more bookings.
"It is sustainable partnership as both parties need each other to complete the full consumer booking cycle," according to Ganesh.
OTAs as additional channel
Interestingly, OYO, ZO and ZiP are already offering rooms on Goibibo, MakeMyTrip, Cleartrip and other travel agencies.
But sub selling budget rooms dents the bare-boned margins in the budget segment further.
Meanwhile, other OTAs such as MakeMyTrip are not taking take cues from Goibibo for the time being.
"We have no plans to get into property-management or co-branded hotels business at this point. We see more value in working closer with hoteliers and small property owners to build the long-tail, and catalyse the offline-to-online shift for hotel booking in India," said Mohit Gupta, COO – online, MakeMyTrip.com.
Though some like Arvind Singhal, chairman of brand consultancy firm Technopak Advisors, feel others may follow Goibibo.
"I believe that on the lines of Goibibo, more OTAs will follow suit," he says but is quick to add that it won't affect their partnership with the likes of ZO or OYO.
"Growth of the budget hotel aggregators like OYO or ZO would be more than opportunity for the OTAs as they strategically tie up with the former and offer more solutions for customers, according to Singhal.
Investors too don't see a threat to the business of the new generation of startups.
"Companies like OYO rooms are crucial for the OTAs in terms of revenue. Budget hotels are not available online in a large scale. Budget hotel aggregators are ensuring that their inventories pop up on the sites of Goibibo, Cleartrip or MakeMyTrip. So, this is a win-win situation for both the sides," says Sanjay Mehta, a serial entrepreneur turned angel investor.
He goes on to add that Goibibo's goStays is like an experiment: "I don't think that other OTAs would like to venture into budget hotels space in the nearby future. Even if they do, the lion share of the market would be at the hands of these aggregators."
One can possibly draw some parallels from a different market domain but a similar set of business dynamics. A bunch of online fashion labels had cropped up a few years ago and they too pulled in loads of VC funding during 2011-13.
Indeed over time they too started cross-selling their products both through their own site and through horizontal e-tailers as well as larger lifestyle e-commerce firms Jabong and Myntra. Meanwhile, the Jabongs and Myntras of the business floated their own private labels and have been marketing fairly aggressively.
Some of the online fashion labels have been trying to raise follow-on round of funding for long but have failed to attract new investors to back them. Some like Shersingh were sold to Myntra but got lost within a bunch of the lifestyle e-tailers own private labels besides larger established brands.
The asset-light business model of the online branded budget hotels give them a longer lifecyle to sustain, in case funding dries up. Certainly, their business model seems to have a validation given the state of the market but how far can they scale up would be visible after another two years.
---