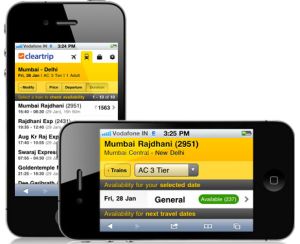 PC market in the country has declined for the first time to 10.6 million units, falling over 10 per cent, on account of growing consumer preference for smartphones and tablets, industry body MAIT today said.
According to MAIT-IMRB report, desktop and notebook market cumulatively stood at 11.8 million units in 2013-14.
The overall size of Indian ICT hardware market, which comprises printers, servers and computers among others, stood at USD 15.87 billion, showing a growth of 23.98 per cent over the previous year.
"Phones are driving all the growth but PC is showing degrowth. The only way to arrest this is to look at ways to increase PC penetration in Indian households," MAIT President Amar Babu told reporters here.
He added that people replacing their PCs are opting for devices like tablets while the first time buyer still opts for a desktop or a notebook.
Interestingly, notebook sales that had been driving growth for the PC segment in India, declined 15 per cent to 5.8 million units. Desktop market fell four per cent to 4.7 million units in 2014-15.
"Notebook sales have been low and the de-growth was on account of household segment registering a negative growth of 26 per cent. Also, notebook market fell because of the large UP government deal which happened in FY 2013-14. With positive sentiment returning, the market should improve going ahead," MAIT Executive Director Anwar Shirpurwala said.
For 2015-16, the desktop market is forecast to continue its slide by 10 per cent, while notebooks are expected to return to growth at 17 per cent.
Smartphone market in 2014-15 grew 33 per cent to 69.6 million units, while phablets and tablets grew 527 per cent (50.8 million) and four per cent (3.4 million units) respectively.
In revenue terms, the PC market declined to Rs 21,058 crore in 2014-15 from Rs 25,117 crore in the previous fiscal.
For smartphones and tablets, the revenue was up 88 per cent to over Rs 65,815 crore in 2014-15 from Rs 34,900 crore a year ago.
"The growth is expected to continue in 2015-16 with smartphones expected to grow 27 per cent, phablets 65 per cent and tablets 16 per cent," he said.
During the year 2014-15, server sales registered a growth of 30 per cent over the last financial year at 1,82,727 units.
Printer sales have grown by a small margin of 1.7 per cent at 3.15 million units during 2014-15 as compared to the last fiscal.
---