News In Shorts plans to go beyond English content, eyes over 500 daily mobile news snippets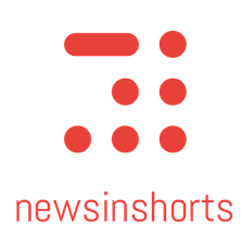 News in Shorts, a mobile curator that aggregates third party news and presents it in crisp 60-word skeleton for busy readers, will soon start serving regional language content in a bid to generate over 500 daily news items.
Buoyed by existing investor Tiger Global Management's recent decision to funnel $20 million more into the company, News in Shorts wants to dish out Hindi, Tamil and Telugu language news snippets, said Azhar Iqubal, co-founder and CEO. The company, which only integrates English language news at present, has already started scouting for regional language writers.

Just 125 million Indians list English as their language of communication, while there are over 860 million mobile phone subscriptions, according to the latest estimates by the Telecom Regulatory Authority of India. Statistics suggest that about 45 million Indians use local language applications on the internet.
It may be recalled that news aggregator mobile app NewsHunt has also been focusing on intensifying efforts to get more non-English readers. NewsHunt recently got $40 million funding from Omidyar Network, Falcon Edge, Sequoia Capital and Matrix Partners.
News in Shorts, which is owned and operated by Delhi-based ADA News in Shorts Pvt Ltd, aspires to generate over 500 news items on its platform as compared to 60-80 at present.

The startup has already started integrating video capabilities on to the product and will soon start pushing out more video content.
"Delivery of news is a fundamental problem, not fully solved by anyone in the right way, not even partially. Today, everyone with a smartphone will come across news in one or the other way. While we have numerous media houses in India who are experts in their own ways when it comes to generating great content, many do not possess the expertise in delivering the right content to the right user," said Iqubal.
According to a recent research published by the Pew Research Center's Journalism Project, an increasing number of global visitors to Yahoo, NBC and other top internet sites are reading more news on mobile devices as compared to desktop computers. Pew also suggested that half the web users learn about politics and government from Facebook, roughly the same percentage as those who seek the news through local television and double of those who visit Yahoo or Google News.


The India-specific scenario would not be very different, thanks to the growing penetration of smartphones. Since 2010, smartphone users grew from 4-5 million to 90-100 million while Facebook users grew from 10 million to 110 million. The digital commerce industry today is worth $12.8 billion and number of internet users crossed 300 million in 2014, according to the Indian Internet and Mobile Association.
News in Shorts was founded by Deepit Purkayastha, an IIT Kharagpur dropout, along with Iqubal and Anunay Arunav (both IIT Delhi dropouts). The company picks news stories from across categories, edits them and provides the essence of those stories within 60 words. It began life as a Facebook page two years back, and picked up followers immediately. Users can read news stories from categories such as national, business, sports, technology, entertainment and miscellaneous. News in Shorts was shortlisted for the third batch of Nasscom's 10,000 Startups programme and then incubated at TLabs, Times Internet Ltd' startup incubator.

In February, News In Shorts raised $4 million (Rs 25 crore) in Series A funding led by Tiger Global with participation from Rebright Partners of Japan and existing investors Sachin Bansal and Binny Bansal, the co-founders of Flipkart. It had raised seed funding in June 2014 from angel investors Ankush Nijhawan, Gaurav Bhatnagar and Manish Dhingra, with participation from Flipkart co-founders as well as Times Internet.
News in Shorts will deploy proceeds from the latest round of funding on the technical front. The idea is to improve the user experience and build a strong recommendation engine that can personalise user preference for news. In addition, the funds will also be utilised to maximise the company's reach.
There have been concerns in some quarters that News in Shorts does not have a solid strategy to monetise its platform. In fact, the a sustainable business model is the holy grail that many emerging news startups are chasing.

However, Iqubal is not perturbed. He says that News in Shorts will experiment with various revenue models in the next six months. The company will take at-least couple of years to start making revenue, he added.
But what could the eventual revenue model look like?
Presently, users get directed to the external news source if they wish to want information beyond 60 words. Going forward, the company will tie up with news websites (from where it presently aggregates content) to ensure that the entire news content resides on the News in Short app. The company is already in talks with few news portals to work out an arrangement.

This could open up a significant monetisation window as viewers will spend more time within the News in Shorts app. News in Shorts has an ambitious target of one billion page views a month.
Money could also be made through content sharing tie ups (with the original news sources) and advertising channels.
In fact, general news platform Scroll Media Inc, which so far has not placed any advertisements on its website, is also talking to many advertisers now.
"The most important fact about Indian media industry right now is that we are at an inflection point for digital advertisement. An argument in favour of digital media is that it offers a very attractive cost structure. We have built our audience and reputation with very frugal investments," Samir Patil, founder of Scroll had told Techcircle in a recent interaction.
In addition, News in Shorts also plans to direct readers to e-commerce forums such as Flipkart, MakeMyTrip, BookMyShow and others on related stories and hopes to take a share from the e-commerce purchases routed through the app.
---