Star India ropes in top Hulu executive Varun Narang for Hotstar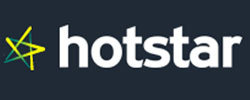 Broadcast network Star India Pvt Ltd has hired Varun Narang, a former executive with US-based online video streaming service Hulu, to head the product and technology division for its online streaming services Hotstar.
Hotstar was launched on February 1, just two weeks before the 2015 World Cup to offer live television coverage of the event.
However, it became an overnight success and Star India is now pushing over 35,000 hours of content to the mobile app across categories. Narang's appointment is viewed as an attempt to further scale up operations at its digital and mobile platforms.

Narang is expected to head the mobile solution development for Hotstar to enable innovative content discovery and improve quality of video playbacks. He is also tasked with building native advertising platforms.
LiveMint, which first reported on the development, said that Narang has already shifted base from the US to Star India's Mumbai office.
Narang has over 20 years of experience in product design and technology. According to his LinkedIn page, he was most recently associated with a stealth mode startup after his five-year stint at Hulu. Previously, he worked with Kodak, Amazon, and Xerox.

Hotstar has now more than 20 million downloads and has over 100 advertisers signed up with the app. It offers content in seven different languages across categories such as movies, television shows and live sports including cricket, football, tennis and kabaddi.
According to Star's estimates, the Cricket World Cup, where India was eliminated in the semi-finals, generated 340 million video views within India, setting some new single-match records. While Star declined to disclose ad revenues, an independent analyst said that Star might have earned upwards of Rs 30 crore from advertising revenue across its digital platforms from the cricket world cup.
Earlier this year, Star had acquired the Indian Express Group's weekly movie entertainment publication Screen, for an undisclosed amount. The deal would yield huge benefits for Hotstar, Star India CEO Uday Shankar had said then.

According to FICCI-KPMG Indian Media and Entertainment-Industry Report 2015, the Indian digital advertising industry grew 44.5 per cent from Rs 3,010 crore in 2013 to Rs 4,350 crore in 2014. A recent GroupM forecast said digital advertising will hit Rs 4,661 crore this year.
---