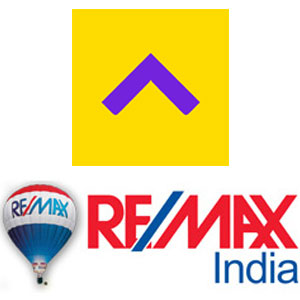 In a bid to expand from verified property listing and advertising to property consulting and last-mile services, online realty portal Housing.com has tied up with real estate brokerage network RE/MAX India, which is part of a global network of real estate consultants.
The arrangement would allow both Housing and RE/MAX to share listings with each other, the companies said in a statement.
"This relationship will provide an end-to-end solution to homebuyers with a seamless online real estate platform to facilitate and guide them through home search till they have executed the transaction," it said.
SoftBank-backed Housing, which became a formidable player in the online realty space with a strong digital user base, is now exploring avenues to monetise its strength in technology and data. Revenue-generation for realty portals would be mainly from facilitating transactions and the company recently facilitated online property sale for a number of developers.
PropTiger, a competitor for Housing in the online realty space, follows a transaction-led model with a focus on advisory and broking services. To expand its offering, PropTiger acquired listing webstie Makaan.com. On the other hand, Housing, which made strides in listing, is focusing on last-mail services to strengthen its revenue stream after the controversial exit of its co-founder and CEO Rahul Yadav early this month.
According to Rishabh Gupta, interim CEO of Housing, customers will benefit from this partnership as the deal combines Housing's technology and RE/MAX's expertise in services.
RE/MAX has 100 franchises across over 30 cities. It believes its access to verified properties will increase with this partnership. However, this will not be an exclusive tie-up.
Sam Chopra, founder and chairman of RE/MAX India, said the network is open to work on the technology side with young real estate startups and is planning to launch its own app.
News Corp, which acquired the parent of this website in March, holds 30 per cent stake in PropTiger.
---