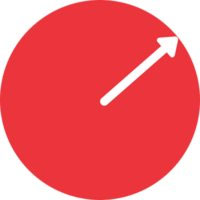 Online hiring platform ZenRadius, which assists startups to find talent through social networks, has raised an undisclosed amount in seed funding from startup incubator Tracxn Labs and recruitment solutions firm Anzy Careers' founder Deepak Singh.
The Bangalore-based company will use the money to build what it claims to be a differentiated platform for networked hiring. One can log in to the platform using Google sign-in API.
The development was first reported by The Economic Times.
"Over the years, we have seen that people we hired through common friends had much higher degree of success... but the process of finding people through the network was tiring. We thought technology could simplify this process significantly," said Abhishek Goyal, co-founder of Tracxn Labs, an incubator started by startup data analytics firm Tracxn.
Tracxn, which had recently raised $10 million from Flipkart founders Sachin Bansal and Binny Bansal, claims to have 7,000 startups and close to 21,000 companies in the US registered with its database.
In just over a month since inception, Tracxn Labs put money in on-demand logistics startup Parcelled, beauty services marketplace Stayglad and fashion-centric peer-to-peer platform Elanic.
Bangalore-based Anzy Careers is a provider of senior-level executive search and leadership consulting services.
Tech startups generally face umpteen challenges in getting the right talent in India as they compete with big names such as Amazon, Flipkart, Snapdeal and others for engineering talent. Different recruitment firms use different models to help startups get the right match.
While TalentPad uses analytics to screen candidates, Venturesity conducts hackathons for startups to identify and hire the right fit. Recently, TalentPad raised its first round of funding from Helion Venture Partners while Venturesity bagged angel investment from a bunch of high profile investors such as Phanindra Sama, Jay Sethuram, Hemant Kanakia and others. In another funding deal in the space, last week technical recruiting platform HackerRank raised $7.5 million from Japan's Recruit Holding besides existing investors.
---