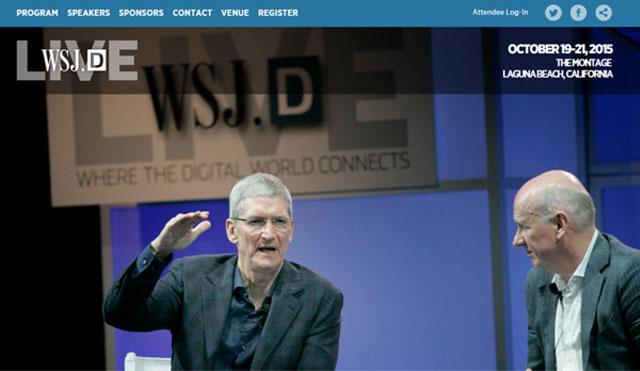 Do India's emerging startups have what it takes to compete against the best new business ideas from across the globe?
Come October, just eight of the most innovative and promising startups from around 250 applicants will get a chance to present their vision and game plan in front of Who's Who of Silicon Valley, global investors and business executives.
That is when The Wall Street Journal will host its second WSJDLive event in Laguna Beach, California, with an invitation-only audience hearing from the startups and an elite panel of judges picking an eventual winner.
To even get there, these eight would have battled some 250 other startups from 26 countries, ranging from India, the UK, France, Canada, to Israel, Turkey, Singapore, South Africa, Palestinian Territories and Hong Kong. About 60 per cent of the startups that have entered the competition are from outside the US.
Six Indian startups are in the running to grab one of those eight semi-finalists slots, in what is likely to be a daunting elimination process, with the initial screening done by a panel of judges from The Wall Street Journal. The chosen semi-finalists will be notified in early August.
And, for the first time, subscribers and readers of VCCircle.com and Techcircle.in will have an exclusive, ring-side view of the unfolding process, starting with in-depth profiles of the six Indian startups that are in the running.
The competition, entries for which are now closed, was open to any independent startup that launched a product or service between January 2015 and May 2016. Another criterion was that the startup should have raised less than $5 million in funding.
The eight semi-finalists will have the opportunity to attend the three-day WSJDLive and present their companies to a panel of judges and an audience of Fortune 500 CEOs, entrepreneurs and investors from around the world.
Among those who will be attending WSJDLive this year, are Marc Benioff of Salesforce, Virginia Rometty of IBM, Bin Lin of Xiaomi, NSA Chief Admiral Michael Rogers, Tyra Banks of Fierce Capital, Kazuo Hirai of Sony, Elizabeth Holmes of Theranos, Stewart Butterfield of Slack, Robin Li of Baidu, Sergio Marchionne of Fiat Chrysler Automobiles N.V., Richard Plepler of HBO and investor Yuri Milner of DST Global.
A key speaker at this year's event with a strong India connection will be Vikas Jain, co-founder of mobile handset maker Micromax Informatics.
In the audience will be a unique group of top CEOs, inspirational founders, game-changing pioneers, enterprising investors and luminaries, who will explore the most exciting tech opportunities emerging around the world. They will also be joined by a slew of top technology and startups focused journalists from The Wall Street Journal as well as other leading news organisations.
Here are the six Indian startups that are currently in the running for the competition:
1) Stockal: Founded earlier this year, Stockal is a media- and sentiment-based search engine for stocks. The company, founded by Sitashwa Srivastava, offers trade alerts, fundamental indicators, persona-based guidance and investing directions.
2) Ekajata Solutions: The company helps business travellers to manage travel services through cxex.org. The company promoters also own and operate online portal smartspend.in, which offers a decision-making tool to compare e-commerce merchants and their offers. Aditi Vyas is the founder.
3) How India Lives: How India Lives is an internet-based application which organises the country's public data in the form of a database and makes it available to users in a searchable, comparable and visual format. It also provides data stories in an interactive and info-graphic form. The company's co-founders are John Samuel, Avinash Singh, NS Ramnath and Anand Krishnamoorthy.
4) Guiddoo: It provides travel guide and tour planner applications. Guiddoo offers services to tour operators, tourism boards, travel startups and online travel agencies. The firm also provides technology management and content-powered solutions. Led by Nidhi Harish Varma and Vineet Budki, Guiddoo had raised angel funding from Pawan Borle, Nirmal Singh, among others.
5) MultiFun Co: The company specialises in green aerospace solutions. It offers multifunctional composite materials and associated technologies, including end-to-end hardware and analysis, control and design software. Ajith Moses, Dineshkumar Harursampath and Dhamotharan Veerasamy are the co-founders.
6) Parentune: Proparent Solutions Pvt Ltd, which owns and operates online community portal Parentune.com, allows parents to put up queries for comments from other parents. It enables them to post reviews of child-related products and services. The firm also provides child nutrition- and education-related services to parents. The Delhi-based company recently raised money from KAE Capital.
Coming soon, look for in-depth profiles of the six India-based startups, followed by coverage of how they are faring against global competition as they seek to land one of the eight coveted semi-final spots.
Our coverage of WSJDLive will be backed by insightful data and analysis from VCCEdge, the financial database and research platform of the VCCircle Network, which is a one-stop source for mergers and acquisitions, private equity and venture capital deals along with investment trends and sector analysis.
Recently collated data by VCCEdge show that early-stage investors have already inked 430 deals worth over $2.4 billion in the first six months of this year. This means that an Indian startup is being funded every 10 hours.
News Corp, which owns the parent of this website, also owns Dow Jones & Co, which publishes The Wall Street Journal.
---