Exfinity invests in online fitness marketplace Fitternity, Big Data analytics firm IQLECT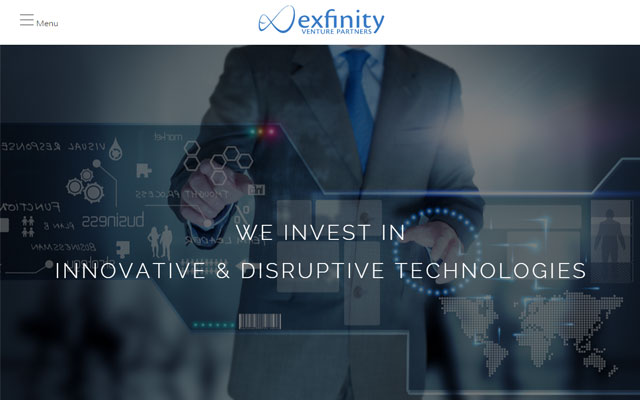 Exfinity Venture Partners, a venture capital firm formed by IT industry veterans TV Mohandas Pai, Balakrishnan V, Girish Paranjpe and Deepak Ghaisas, has put money in online fitness discovery platform Fitternity and real time big data analytics firm IQLECT.
The Mumbai-based Fitternity raised Rs 6.3 crore ($1 million) in its first round of institutional investment from Exfinity, as per a press statement.

Fitternity will use the capital to expand to new cities and for improving operations besides making technology advancements.
"Users can have free unlimited trials before making a decision with this platform, a choice people like me did not have earlier, a major gap that I saw and started up as a result," said Neha Motwani, founder of Fitternity.
Neha had earlier worked as a consultant at Aon Hewitt, the global talent, retirement and health solutions business of Aon plc.

Before she founded Fitternity, the 29-year-old visited six cities across the country to find out the organised methods of fitness.
Fitternity has listed over 7,500 centres and collaborated with 1,500 service providers in Mumbai and Pune since its inception in 2013.
On the other hand, Exfinity put Rs 12 crore ($2 million) in IQLECT as the latter's platform allows enterprises to leverage big data for driving real-time decision making. Founded in 2012, IQLECT is building a hardware-software converged platform that provide data insights in real time.

"Businesses increasingly are trying to leverage real-time data insights to offer customer experience and compete. Further the staggering growth of IOT and e-commerce would create a near insatiable need for real time analytics," said Shailesh Ghorpade, managing partner, Exfinity Technology Ventures.
While Pai and Balakrishnan are former directors of Infosys, Paranjpe was the former joint CEO of Wipro. In his previous avatar, Ghaisas headed i-flex India, which was acquired by Oracle and rebranded as Oracle Financial Services.
IQLECT will use the funds raised for product development and market expansion.

Exfinity invests in technology firms through Exfinity Technology Fund – Series I, a fund which has a corpus of Rs 125 crore. Exfinity has invested in five companies, which include two US-based ones—LensBricks, a smart sensing technology firm and Virtual Power Systems, a US-based startup that helps reduce power costs of data centres by half.
In India, it has put money in Bengaluru-based Riversilica Technologies, a firm that builds solutions for IP-streaming video delivery; Mad Street Den, a Chennai-based computer vision and artificial intelligence company; and a local subsidiary of US-based digital connectivity firm Uniken.
Typically, Exfinity invests $2-4 million at pre-Series 'A' stage in technology startups.

The VC plans to set up two new funds.
---