PropTiger to integrate luxury real estate listings with Mansion Global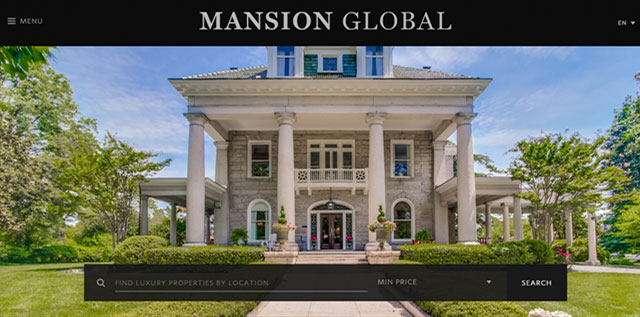 News Corp-backed PropTiger.com will make listings of Indian high-end luxury homes available on Mansion Global, a global luxury real estate website recently launched by Dow Jones & Co, a unit of News Corp.
Mansion Global connects the world's affluent real estate buyers with prestige properties across the globe, as per the company's website.

"Luxury homes across India have witnessed an appreciation in prices over the last few quarters, despite the overall residential market remaining very soft. By listing high-end properties on Mansion Global, PropTiger.com and Makaan.com are targeting a wider audience of potential NRI buyers through the unique offerings and user experience that Mansion Global offers," said Dhruv Agarwala, CEO of PropTiger.com and Makaan.com.
In April, Singapore-based Elara Technologies Pte, which owns PropTiger.com, acquired property search portal Makaan.com, for an undisclosed amount.
In November 2014, global media, book publishing and digital real estate services company News Corp picked 25 per cent stake in PropTiger.com for $30 million. Recently, News Corp raised its stake in PropTiger.com to 30 per cent.

"Indian home-buyers both in India and abroad have emerged as a global force in recent years" said Raju Narisetti, senior vice president, strategy, News Corp.
"By offering PropTiger and Makaan listings through Mansion Global, premium home buyers have a great destination to make smart decisions. It is also a great example of the synergies and benefits that News Corp's global real-estate portfolio can bring to Indian home buyers through our investment in PropTiger and Makaan," Narisetti added.
Much like PropTiger.com which provides analysis, information and insight for potential real estate buyers, Mansion Global features original content and integrates property search with luxury realty related news from News Corp publications. It brings together high-end property listings from brokerages and developers around the world with news and data available in English, Chinese and Spanish.

India's online property search market has evolved radically over the last few years. Besides PropTiger.com, the leading players in this space are SoftBank-backed Housing.com and Tiger Global, Accel Partners and Google Capital-backed CommonFloor.com in addition to legacy players Times Internet-promoted MagicBricks.com, Info Edge's 99acres.com and Chennai-based IndiaProperty.com.
In March, News Corp acquired VCCircle Network, which operates this news website.
---