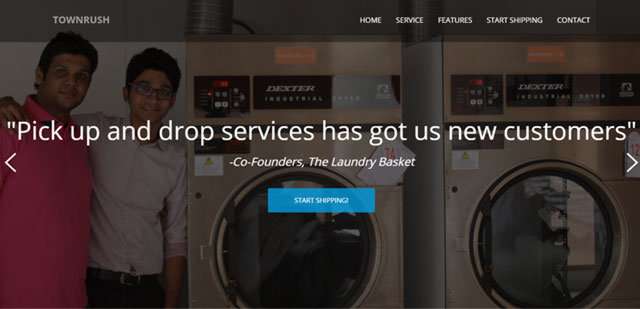 Bangalore-based Townrush, a hyperlocal B2B logistics startup, has raised an undisclosed amount in seed funding from Lightspeed Venture Partners.
Townrush, which is operated by Whitekoala Technology Pvt Ltd, will use the money to invest in physical infrastructure, develop technology offerings and scale up its core team.
"The traditional hub-and-spoke model (wherein delivery is centred around fulfilment hubs) would not work at scale at a hyperlocal level. You have to re-think traditional logistics models, payments infrastructure and combine it with customer focus to make deliveries a delightful experience," said Saurya Prakash, co-founder of Townrush.
Established in May 2015, Townrush connects customers and merchants with logistic partners. It charges merchants for delivery within 30 minutes and claims to complete 500 orders a day within Bangalore. Going forward, the company wants to expand to tier two and tier three cities.
Townrush was co-founded by ex-Flipkart employees Prakash and Ashutosh Banerjee along with Tushar Bisht who served as a software engineer with Facebook.
Lightspeed Venture Partners is a venture capital firm which has invested in more than 200 companies. It's portfolio of investments include Snapchat, Whispers, Ripple Labs, Terayon, Bluenile, eHealth and others.
According to market research firm Research and Markets, the Indian logistics industry is expected to grow at a compounded annual growth of 12.17 per cent by 2020 driven by the growth in manufacturing, retail, FMCG and e-commerce sectors. The third-party logistics space in the country is expected to be worth $301.89 billion by 2020.
Local delivery startups are generating immense investor interest.
Recently, Bangalore-based hyperlocal delivery startup Roadrunnr raised $11 million in Series A funding from Sequoia Capital, Nexus Venture Partners and Blume Ventures. Parcelled, another on-demand shipping startup raised money from Delhivery and Tracxn Labs.
---