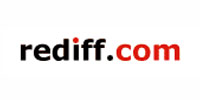 NASDAQ-listed Rediff.com, one of the early successes in the Indian internet space, has pared its net loss for the first quarter ended June 30, 2015 to $1.75 million from $3.48 million reported in the corresponding year ago quarter, thanks to reduction in cost overheads.
Rediff.com India Ltd reported a 39.1 per cent reduction in operating expenses to $2.86 million from $4.7 million a year ago while total revenue was down by about 19 per cent to $3.29 million from $4.08 million.
"We are pleased to report that our strategy to reduce dependence on display advertising by increasing our revenue share from the Rediff online marketplace is underway. In Q1, 28 per cent of our revenue is attributed to an efficiently run online marketplace with a healthy take rate of 27 per cent," said Ajit Balakrishnan, chairman and CEO of Rediff.
As on June 30, the company had $7.6 million (around Rs 48.6 crore) in cash and cash equivalents, as per the Q1 call transcript available on seekingalpha.com. At the present rate, the cash balance would meet the company's requirements for six quarters.
Rediff, which provides news, entertainment and shopping opportunities and depends on advertising and fee-based business model for its revenue.
In Q1, India online revenues went down by 16.6 per cent to $2.82 million from $3.38 million in the same quarter last year. About 28 per cent of the company's revenue came from its online marketplace as against 27 per cent last quarter. Rediff has reported losses in 27 out of its last 29 quarters, as per a report in Medianama.
---