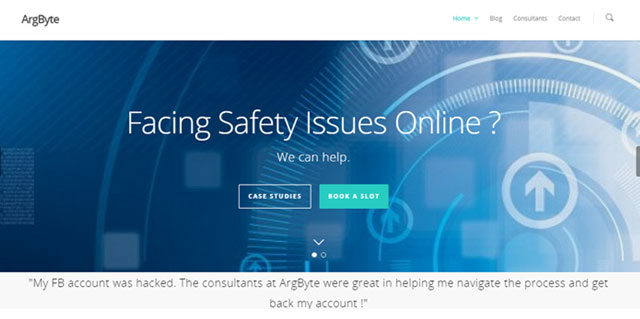 Aujas Networks' Manjula Sridhar, one of the earliest women technocrats to be smitten by the entrepreneurial bug, is back with her second venture, a startup that helps individuals deal with online harassment and threats.
Christened ArgByte Technologies Inc, the US-incorporated firm intends to work with law enforcing authorities to curb the rising menace of online crimes targeted at individuals net users.
"There is a 50 per per cent rise in cyber security crimes in India according to National Crime Records Bureau and world trends are also similar. While IT security of enterprises is being addressed by lot of companies there is a gap in addressing individual online security. We want to address that," Manjula said.
ArgByte will help with data, discovery and prevention of online security threats.
Manjula, who was earlier with Lucent Technologies (now Alcatel-Lucent) in the US, left her job in 2006 to work on starting a company in data security. Starting off as an entrepreneur in residence with IDG Ventures, she went on to co-found Aujas Networks, a US-based provider of risk management, data protection and identity & access management solutions, with three other entrepreneurs in 2008. Aujas raised $3 million from IDG.
Manjula served as the chief technology officer of Aujas before exiting the firm in September 2009. Subsequently, she moved back to senior corporate executive roles, working as a director of engineering with telecom gear maker Huawei and later as head of sales at payment security firm Arcot, which was acquired by CA Technologies.
In early 2014, she quit her corporate position to to return to the world of startups. In fact, ArgByte was incorporated in December 2014 while the beta version of its web-based product was launched three weeks ago.
In three weeks itself, the team at ArgByte has successfully dealt with cases of e-mail and Facebook profile hacking, Manjula claims. It has also assisted individuals bombarded with anonymous online threats and cyber bullying.
"All cyber crime victims are our potential customers. We follow a payment-based model but that doesn't stop us from providing pro-bono support to a poor college kid who is harassed online," said Manjula.
A recent global report by the Pew Research Center found that 73 per cent of adult internet users have seen someone being harassed online while 40 per cent have personally experienced it.
About 50 per cent of young men and 51 per cent of young women (aged between 18 and 24) have been called offensive names online, it said.
With regards to ArgByte's fund raising plans, Manjula said: "It can be a steady business even without huge capital infusion. But the potential to make it large is bigger with venture capital backing. It depends on our achieving certain size."
Her maiden venture Aujas Network is still being run by the other co-founders Srinivas Rao, Sameer Shelke and Navin Kotian. Aujas last raised $4.97 million in Series B funding from IDG Ventures, Ivy Cap Ventures and Rajasthan Venture Capital Fund in November 2013.
---