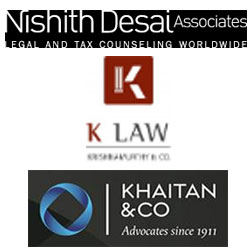 Till just two-three years ago, Indian startups had a small ecosystem. It had its own set of angel and venture capital investors, a handful of accelerators and there was always a boutique law firm in the city for basic legal advisory while setting up operations and for clearing potential minefields when signing on the dotted lines for the initial fundraise.
Things have changed 360 degree since then as more investors and incubators joined the expanding pool, early-stage funding size scaled up and a few startups defied their age to hit billion dollar valuations.
Smelling big business in the pot, leading law firms who never looked at startups either because of their focus on larger companies or due to the sheer economics of small sized startup funding are now building dedicated teams not just to carve out a small but high volume and fast growing revenue stream but also to create relationship for the future.
"Given the performance of Flipkarts and Snapdeals of the world, it makes sense to form a relationship at the start of the company when it has just started fundraising," says Nishchal Joshipura, partner - private equity and M&A, Nishith Desai Associates.
---