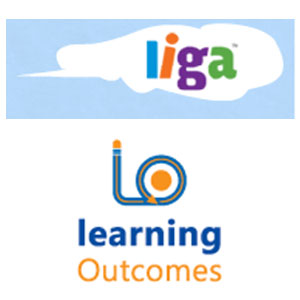 Liga Edutech Pvt Ltd, a Bengaluru-based co-scholastic assessment platform for schools, has acquired another startup in the field Learning Outcomes Solutions Pvt Ltd (Learning Outcomes) for close to Rs 6 crore (around $950,000).
Started in 2012, Learning Outcomes was founded by Rishi Kar and Aditya Kulkarni. An IIT Madras alumnus, Kar (CEO) has earlier worked with sales and marketing consulting firm ZS Associates for three years before launching his venture.
Kulkarni, who is head of operations, is a BITS Pilani alumnus and currently studying at IIM Bangalore. He was engaged with the Planning Commission of India on the Twelfth Five Year Plan for Higher Education.
Learning Outcomes was initially set up in Pune but later moved its operations to Bengaluru. It captures granular data from routine school assessments and then analyses it to present the story behind the grade.
In 2013, it had launched an online diagnostic content that is built from the ground up by analysing the misconceptions and teaching gaps captured by the system. The assessments have in-built remedial content and identifies the gap in the thinking process if a student answers the question incorrectly, it claims.
The firm says it has worked with over 35 schools across seven cities, mostly in South India. It charges an annual subscription fee per student. This fee includes the cost for hardware and software.
In 2013, it had raised angel investment from Aakrit Vaish of Flurry India and Mitesh Sampat of Quova. "Aakrit and Mitesh held 17 per cent stake in our company. This deal will also see their exit from our company," said Kar.
As per the deal, both the co-founders will now be working closely with Liga Edutech. Kar and Kulkarni would be heading product strategy and new business development divisions at Liga Edutech, respectively.
"Initially, we just hit it off cribbing about the absolute lack of professionalism in education sector. We were also working with a common sales affiliate group and hence kept in touch with Liga occasionally," said Kar about how the deal materialised.
"We (along with Liga Edutech) together aim to create better assessments in schools, and ensure that parents, students and teachers understand and become more aware of the learning process," he added.
Liga Edutech was founded last year by a group of ex-Infosys, IBM executives. It seeks to identify developmental needs of children and provides counselling tips to parents and teachers. So far, it claims to have worked with over 30,000 students in over 50 schools across five states. It had raised an undisclosed amount in Series A funding from Gana Yantrika Systems.
---