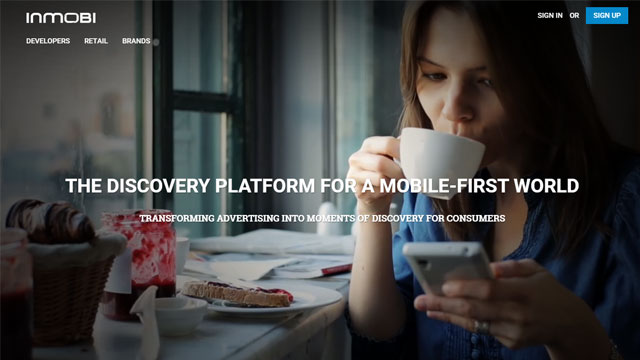 SoftBank-backed mobile ad technology company InMobi Pte Ltd has joined hands with Amazon India, mobile wallet Paytm and others for the India launch of Miip, its new platform for discovery-led mobile commerce.
Miip, which has an animated green monkey as mascot, engages users by suggesting products to buy across apps. It was launched in the US three weeks ago.
InMobi, which competes with Facebook and Google for a pie of burgeoning mobile advertising market, will launch Miip in China on August 18.
Naveen Tewari, founder and CEO of InMobi said Miip will aid "serendipitous discovery" of products across thousands of mobile apps.
"Today merchants have tough time getting users to discover and explore their products. Miip will create personalised shopping experiences to enable discovery of products from more merchants," he said.
The company has forged a partnership with Amazon.in to initiate a pilot on the Miip platform. Kishore Thotta, head of digital marketing, Amazon India said platforms such as InMobi's Miip will facilitate cross-app shopping experiences.
Miip will facilitate seamless payment and checkouts within the discovery sessions through the "Buy with Paytm" button.
"With more than 120 million Indian smartphone users active on InMobi network every month, there is huge scope for frictionless payments and immediate transactions across apps," said Vijay Shekhar Sharma, founder and CEO, Paytm.
Miip will soon be launched in beta version with several partners across e-commerce and app developers such as Magzter, Moneyview, Nestaway, Shopclues, Swiggy, Urban Ladder, Vozpop, Wooplr and Zimmber.
For seven year-old InMobi, which has an annual turnover of over half a billion dollars, North America and Europe individually account for about a third of revenue with India and China making up for the rest.
---